Back to the Basics: Our Co-Founder's Nutritional Journey
Author: Massage Heights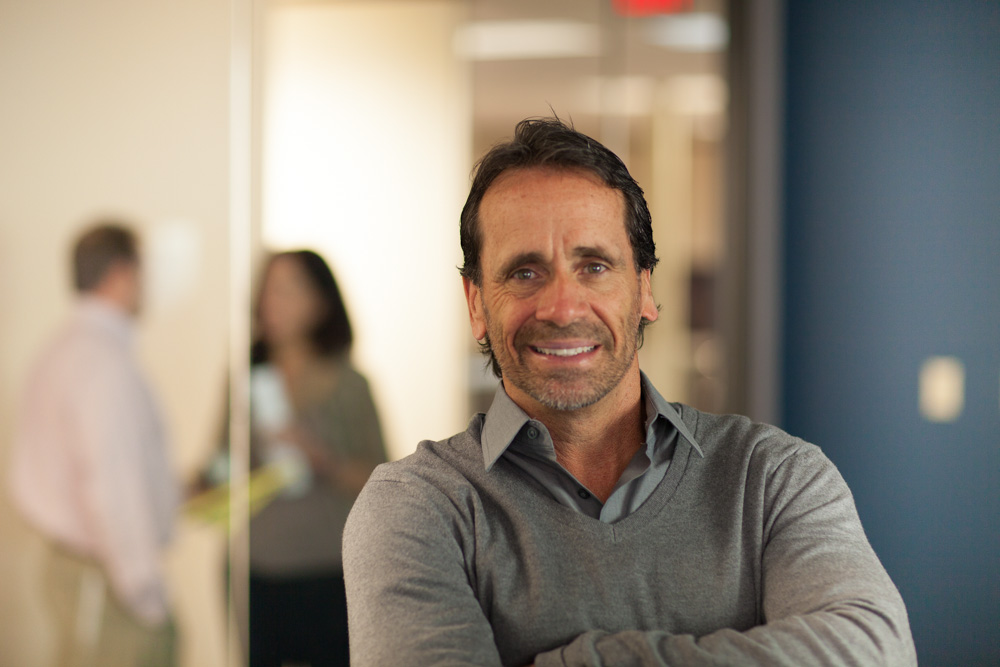 You've put in all the hard work but exercise alone won't get you to your fitness goals. Nutrition goes hand in hand! Three years ago, I found a program that worked for me, I learned about Paleo when I was trying to gain lean muscle, increase energy and gain strength. It's a popular nutrition program followed by the top performing male and female Crossfitters, it taught me the difference between bad and good carbs, good and bad fats as well as the importance of protein intake.
So what is Paleo? The best way I can describe it is, if a caveman couldn't eat it, then you shouldn't either. Think about it, back in the days of caveman they couldn't just walk into a grocery store or pull into a drive-thru; they had to hunt and forge for their next meal. Sometimes it would be days before their next meal, their bodies learned to adapt to that lifestyle over thousands of years. They loaded their bodies with meat, fish, veggies, nuts and seasonal fruit; the thing is our genetics are still very similar. So here was a program that allowed me to tap into my genetic potential to live a much healthier lifestyle; don't get me wrong, it wasn't easy in the beginning. The first 72-84 hours were the hardest, you're re-training your body that it doesn't need as many calories, but once I started seeing the pounds come off and I started establishing lean muscle gains, it became a motivator!
One of the hurdles I experienced was giving up refined sugars, once I learned what was happening inside my body, it was easier to let it go. Your body takes those bad carbs and reduces them into sugar, so when you eat something sweet, it's like you're giving your body a double shot of sugar. As I stuck to the program I started to notice some incredible changes: I felt lighter, I had more energy, and my allergies were gone because I switched from dairy to Almond milk.
Don't worry, I don't expect you to go complete Paleo but I hope the changes that helped me will also inspire and assist you in reaching your fitness goals.
Remember, even the smallest change will make a difference; hopefully these ideas will help get you started:
Find yourself in the drive-thru, try ordering that hamburger minus the bun and mayo, substitute mustard instead! Get it the way you want it – ask for extra veggies. Carl's Jr has a low carb burger, cut out the cheese and mayo, have them add guacamole instead, you have a much healthier option. You can even substitute it with a turkey breast patty if you want.
Order chicken fajita minus the flour tortillas; if the tortilla comes with it then just eat the middle.
Taco bowl are great without the cheese, sour cream and minus the crunchy bowl.
Cracker Barrel has some healthy breakfast options.
Blackberries, raspberries, blueberries – can't eat enough of them! Try putting it in your eggs or cereal.
Kale is really good for you.
It's true, you should eat an apple a day.
Instead of using refined sugar try using agave honey or stevia, a natural organic sweetener, to sweeten things.
Worried your cholesterol will go through the roof; don't eat as much red meat instead choose fish or chicken.
Get your carbs from broccoli, sweet potatoes and oatmeal.
Disclaimer: This information is intended to provide helpful and informative material and is not intended to treat, diagnose, prevent or cure any health condition, nor is it intended to replace the advice of a physician. Always consult your physician before adopting a new eating or exercise regimen. The author and publisher specifically disclaim all responsibility for any liability, loss or risk, personal or otherwise, which is incurred as a consequence of reading this information or participating in the exercises suggested in this material. © 2004-2014 Massage Heights Corporate, LLC. All Rights Reserved.