Founder's Fitness Challenge
Author: Massage Heights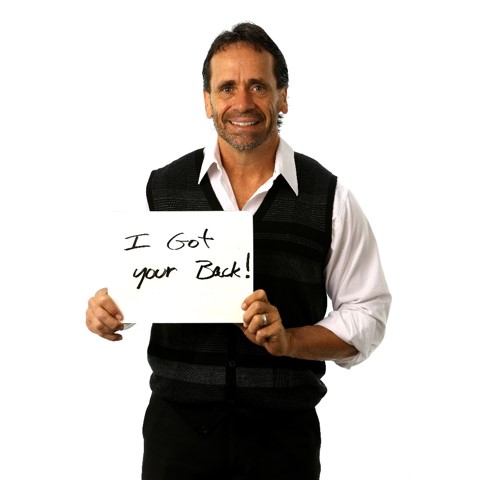 Who is Wayne Evans you ask? He's much more than just the co-founder of Massage Heights. He's a devoted father, married to the love of his life and business partner for over 20 years and is a relentless Crossfitter. Wayne is a man whose core values start with truth and love, which he believes are essential elements to run a business, organization or family. Actually, if his children or Team Members learn anything from him it's that everyone needs a specific set of core values to live their lives. It's these values that will be their guiding light in the decisions they make throughout life.
Athletics have always been a beacon of light for Wayne. He was awarded a Track and Field Scholarship to Texas State University, the same university where his father was a football player and his older brother played basketball. After graduation Wayne began teaching, coaching Football and Track and Field at the high school level but his career shifted five years later to the Health and Fitness industry. It's along this path that Wayne and his wife, Shane, realized the important role massage therapy can play in maintaining a healthy lifestyle and founded Massage Heights in 2004. Today, Massage Heights' philosophy has evolved into much more than providing therapeutic services, it's about being part of a larger wellness movement focused on helping people achieve balanced and healthy lifestyles.
Living a balanced lifestyle can seem tough when you're juggling career, family and a social life, while trying to fit in your workouts and watch your calorie intake. Don't stress, it can be done and YOU can do it! Wayne knows what it takes to balance health, nutrition, work and family, and wants to share some of his tips with you.
Wayne learned early on that you can't do it alone, it takes a support system to help keep you going when you feel like giving up. The key is finding an activity you love doing that challenges you and just do it; like Crossfit did for Wayne. Crossfit transformed his life and taught him a lot about himself. In fact, at the age of 53 he took fourth place in the Master Division at the Fittest Games in Austin, Texas in January and at the 2014 CrossFit Games Open he ended up with a 367 world ranking and placed 15th in the South Central Region.
"Crossfit changes people for the good. It gives me a burning desire to be better," said Wayne. "There are a lot of obstacles in our way when we're trying to stay healthy but making the commitment to be a more balanced you is the first step."
While most challenges are 60 or 90 days, Wayne doesn't want to set you up for failure; he wants you to succeed, which is why his "Founder's Fitness Challenge" are only two weeks long. Wayne will share the lessons he's learned over the years in overcoming those roadblocks in hopes of helping you Elevate Your Everyday and making you better at what you do. So get ready -- today is YOUR Recommitment Day!
Snap a photo of your today… then share it with us via Facebook / Twitter / Instagram using #FoundersChallenge
But don't stop there, share your progress with us! At the end of the challenge, we definitely want to know how you're doing!
#IGotYourBack
Disclaimer: This information is intended to provide helpful and informative material and is not intended to treat, diagnose, prevent or cure any health condition, nor is it intended to replace the advice of a physician. Always consult your physician before adopting a new eating or exercise regimen. The author and publisher specifically disclaim all responsibility for any liability, loss or risk, personal or otherwise, which is incurred as a consequence of reading this information or participating in the exercises suggested in this material. © 2004-2014 Massage Heights Corporate, LLC. All Rights Reserved.