Themed Baby Showers
Author: Massage Heights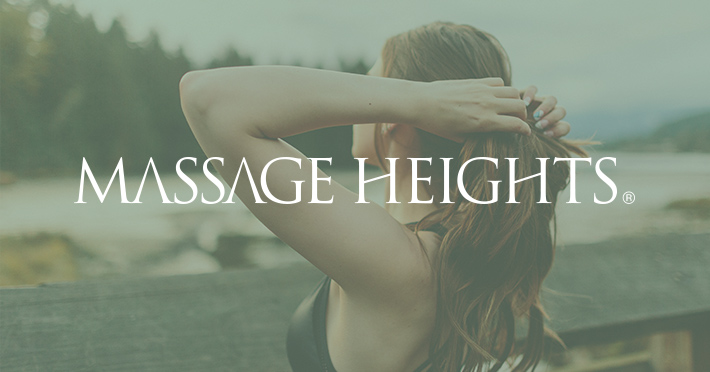 Babies are in bloom! Here at Massage Heights, we see a lot of expectant mothers who recognize the important role that massage therapy can play in their prenatal care. Implementing regular massage therapy during pregnancy can help reduce and relive many of the symptoms experienced by expectant moms during pregnancy. Plus it's a great way to get the mom-to-be out of the house for at least an hour so that you can start planning her baby shower!
It's exciting to celebrate the arrival of a new little life but what can be stressful is planning the right kind of shower and knowing who you should and shouldn't invite! As you begin planning a baby shower, make sure you take into consideration the preferences of the mother-to-be. A few rules of etiquette to consider as you start planning: traditionally you want to host a shower the last two months of pregnancy; invitations should go out at least three weeks prior to the event and don't forget to keep close track of the gifts, thank you cards should go out no more than three weeks after the party. Now to start planning! Here are a few ideas to help get you started!
A spa inspired theme is a great way to help a new mom relax and experience some relief from the discomforts associated with the skeletal and circulatory changes she's experiencing. Set the mood with relaxing music and aromatherapy scents and ask guests to take off their shoes before entering the party. Contact local estheticians or massage therapists who can help you provide different stations where your guests can enjoy pedicures, manicures, facials and massages. Keep your food healthy and light, serve fresh fruit, veggies, a variety of cheeses and finger sandwiches. For baby shower prizes and/or favors, you can giveaway lotions, nail polish or even a gift certificate.
A story book theme is a great way to help build baby's new library. Have each guest bring their favorite childhood book but instead of attaching a store bought card, inscribe a personal message inside the cover. You can even have fun with the menu by offering Humpty Dumpty eggs, Snow White apple tarts or Peter Rabbit's garden salad.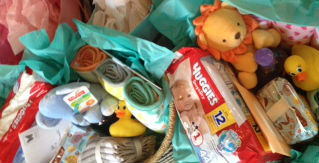 Don't have a big budget -- no worries! You can have fun making your own decorations from tissue paper flowers, balloon art to fun centerpieces, thanks to Pinterest you can find a tutorial to make just about anything nowadays! Don't be afraid to let your crafty side out.
Dad wants in too, don't worry times have changed it is perfectly cool to host a coed shower so father-to-be feels involved as well!
This isn't the expectant mom's first child so she doesn't need all the same gifts. Think about hosting a "charmed" shower; ask each guest to bring a charm that will go on a bracelet for either baby or mom.
Can't make it to the shower then try throwing a baby shower in a box! You can fill the box with anything from toys, books and keepsakes to bottles, diapers and bibs. You can get creative by decorating some onesies and personalizing a blanket. Have fun with it!
Finally to the mothers-to-be, your hostess has put a lot of preparation into making you feel special so don't forget to thank her! Some appropriate gifts include the hostess' favorite bottle of wine, a beautiful bouquet of flowers, or even a nice necklace with her children's initials on them, you can never go wrong with a personalized gift that ties back to her family.