Skin Therapy: Find the Answer to Everyday Skin Concerns
Author: Massage Heights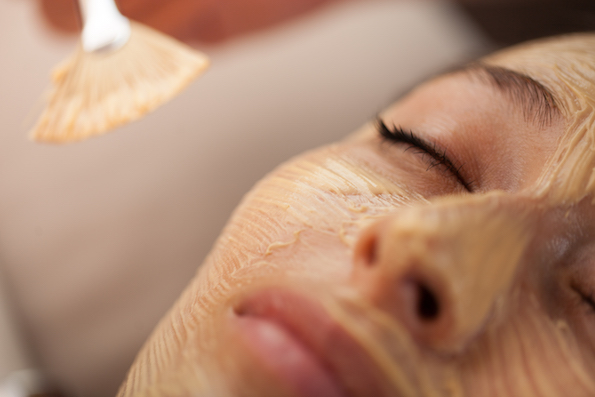 We all want healthy, glowing skin to look our best—regardless of age. Just like the rest of your body, your skin requires nutrients and a healthy skin-care routine to reflect the most beautiful you. At Massage Heights, we have a staff of experienced licensed Skin Therapists that can help you achieve healthy skin by treating common skin concerns such as acne, signs of aging, pigmentation, sensitivities and everyday oiliness and dryness with our customized dermalogica Essential Facials.
Unfortunately, acne does not always go away once you are past your teenage years. Many people are plagued with acne well into their twenties and beyond. However, there is no reason to live with the embarrassment of pimples and blackheads any longer.
There are many different ways to treat adult acne, from home remedies to prescription medications, but one of the best things you can do is see a professional Therapist for a facial and home care prescription. At Massage Heights, our licensed Skin Therapists are trained to identify what is best for treating your skin, depending on your skin type and your specific skin conditions. Your Skin Therapist will customize a professional treatment and home care prescription that will eliminated and prevent acne without compromising your overall skin health.

One of the first places the hands of time leave their mark is on our faces. Fine lines and wrinkles can make you appear older than you feel. While no one can stop time, with professional skin care treatments and home care prescriptions, your licensed Skin Therapist can help your reverse and prevent the signs of aging.
At Massage Heights, we have partnered with dermalogica, a pioneer in treating the health of our skin. While we offer AGE Smart Facials and BioActive Peel as Elevation both fabulous treatments for anti-aging, your Skin Therapist will customize a treatment and home care prescription specific to your skin type and skin conditions. Like any other health care concern, no two people are treated the same.
The Truth behind Dry Skin vs. Dehydrated Skin

Dry skin is a common concern, but why are you dry? Dry skin can be our skin type, the way we were born or a skin condition, something we've done to ourselves. Sometimes what we think is dry skin is actually dehydrated skin. Dry skin lacks oil while dehydrated skin craves water. Either way, you're left with flaky, itchy, sensitive tight and dull skin. It's important you use the right products for whichever skin concern you truly have or you'll only make it worse.
Our Essential Facial treatment is designed to target specific skin types, including dry and dehydrated skin. Each treatment is customized to your needs. Treatments include cleansing, professional extraction, toning and moisturizing your skin. Your Skin Therapist will discuss the best products to treat your dry or dehydrated skin with both professional treatments and a customized home care prescription.
In addition to our facials and products to improve your skin, we also offer facial massage that can enhance the circulation, reduce impurities and improve the texture of your skin. Your Skin Therapist will perform either a Pressure Point or European Facial Massages. They choose the massage specific for your skin conditions and that will help you meet your skin care goals.
Schedule your customized skin care facial with one of our licensed Skin Therapist at your Massage Heights body + face Retreats today.