10 Tips to get the Best Massage Experience
Author: Massage Heights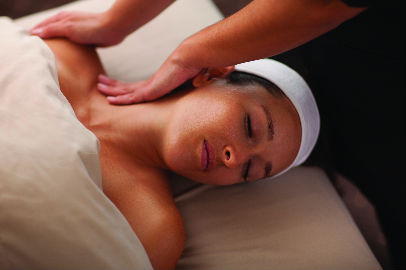 At Massage Heights, we see a wide variety of Guests, each with their own goals and comfort levels. We want your visit to be the best it can be, with your session customized to your needs. However, we do need your help to make sure that you are getting the most out of every visit. Here are 10 tips to help you get the best massage experience every time you have a session with one of our Licensed Massage Therapists.
Outline your goals. What are you hoping to achieve through massage therapy? We can match you up with the best Therapist to meet your goals if we understand what you hope to overcome through massage therapy.
Let us know what you are comfortable with. We want you to be relaxed when you are with one of our Massage Therapists. If something makes you uncomfortable, let us know so we can resolve the issue.
Point out pain areas. If you are in pain, please let your Therapist know before you begin a session. We want to help you relieve areas of tension and pain—not cause more by working on a sensitive area.
Hydrate. Drinking plenty of water can increase the benefits of your massage; hydrate both before and after your sessions.
Creating a relaxing environment. What will make you the most relaxed? Let us know if the room is too warm or cool for your comfort, or if you would like the music louder or softer. Everything is customizable to your specific need.
Refrain from eating. It is best not to eat anything heavy before or directly after your massage. Try to schedule massages at a time you can refrain from eating an hour before and an hour after your session.
Be on time for your appointment. Get the most out of your session by arriving on time so that we can ensure you and other clients get the attention you deserve.
Talk or don't talk; it's your choice. Many Guests enjoy conversing with their therapist during their session, while others prefer to relax and be quiet. It is perfectly okay to do either.
Aromatherapy lotion preferences. Aromatherapy lotions are used to help enhance the massage experience. If you have any aversions to any specific aromatherapies or essential oils please let your therapist know. The therapist will take you on an Aromatherapy Journey in which you can experience all four of our therapeutic aromatherapy options.
Relax. Try to relax your muscles and mind before and during your massage. The more you can let go of the tension in your body, the greater the effect your massage will have on the body.
Massage therapy is an enjoyable and positive experience that can alleviate stress and pain and promote overall wellness. By following these tips, our trained and licensed Massage Therapists will be able to ensure that you get the most out of every session with us. We look forward to being a part of your healthy lifestyle! Call us today to request a reservation at the Massage Heights Retreat nearest to you.