Massage Therapy: Beating Workplace Stress
Author: Massage Heights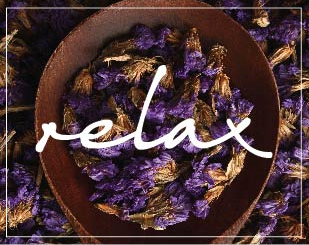 For many of you out there, work can be the main source of your stress. From tight deadlines to demanding clients, you have a labyrinth of stress obstacles put in front of you every week. Stress is a killer; it can shave years off your life and reduce the quality of your every day. It is time that you fought back to finally beat workplace stress.
Four Healthy Habits to Keep Workplace Stress at Bay
You may not be able to avoid stressful situations at work, but you can find ways to cope with stress more easily. Stress must be released or it can affect every aspect of your life: your body, your health, your mind and your relationships. To let that stress go, here are four healthy habits to add to your life:
Exercise. One of the best ways to relieve stress is to exercise. Moving your body helps release endorphins in your brain, nature's all-natural anti-depressant and mood elevator. Let go of workday stress by planning a lunchtime walk or by squeezing in a workout outside of office hours. By exercising every day, you can naturally feel more rejuvenated and able to handle anything that comes your way.
Healthy diet. It is hard to manage stress when your body is not given the proper nutrients. Beyond all the reasons you should eat right for your health and longevity, the right foods can also help you reduce stress. A few stress-fighting foods are avocados, dark chocolate, complex carbohydrates and nuts (particularly, pistachios).
Aromatherapy. If you have not tried aromatherapy, you are missing out on a simple and effective way to combat stress and other issues in your life. Certain essential oils can have a relaxing, sedative effect on the mind, helping to ease stress. The great thing about aromatherapy is that its effects are immediate. When you are having a rough day, relax with a stress-relieving aromatherapy such as lavender, sweet orange, and ylang ylang,
Massage Therapy. Massage therapy can be a perfect way to remedy a stressful day at work. Massage has been used for centuries to reduce tension in the body, both from physical strain and from the agonizing effects of mental stress. Massage is widely accepted as one of the best ways to treat stress and tension; plus, it is an enjoyable way to unwind after a hectic day at work.
We want to be a part of your healthy lifestyle and wellness program. That includes keeping stress levels in check. Let our qualified Massage Therapists help you melt away tension and workplace stress with a regular massage, through our Wellness Programs. Massage Therapy, along with exercise, diet and aromatherapy can help you Elevate Your Everyday. Request your reservation today!