Massage Therapy For Military Veterans
Author: Massage Heights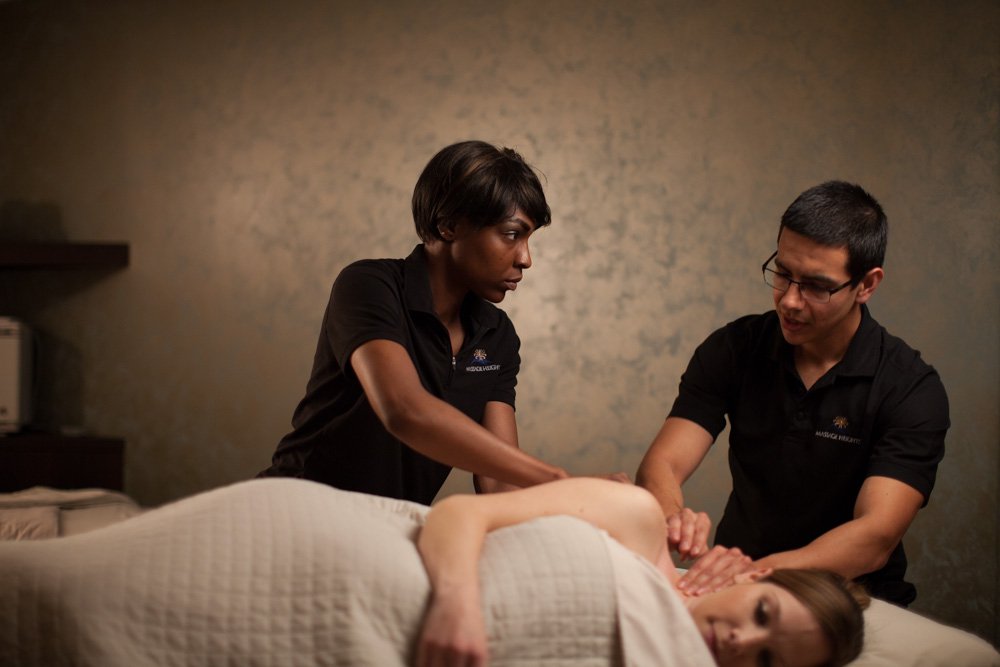 While massage helps people in all professions, military members can especially benefit from the calming effects of massage. After working hard to serve our country, veterans deserve to finally know the feeling of complete wellness. The powerful touch of massage does wonders for the mind, body and soul. Several studies show that massage therapy is not only one of the preferred methods of complementary medicine for vets, it is also one of the most effective.
Studies Show Massage Beneficial for Veterans
The health benefits of massage are well known, so it comes as no surprise that military veterans are capitalizing on these benefits. Several studies quantify the positive effects of massage on veterans: specifically, one study published in Military Medicine magazine, highlights the following positive results:
Improvement in physical pain. Subjects in the study had lower ratings of pain and physical tension over the eight-week trial while using massage therapy.
Anxiety and irritability reduction. Veterans in the study reported lower overall anxiety, stress, worry and irritability after undergoing massage therapy.
Depression and PTSD improvement. Veterans suffering from depression and post-traumatic stress disorder saw "significant improvements" during the study while using massage.
Partner benefits. Veterans who had partners that participated in the study also reported improvements in self-compassion, depression and worry.
Not only were benefits conferred after receiving a massage, the study also pointed to lower baseline levels for tension and irritability in the long run. These baseline stress levels appeared to decline over the course of eight weeks of consistent massage therapy.
Veterans Prefer Massage Therapy for Complementary Medicine
Another survey of over 400 veterans focused on the use of complementary medicine to relieve chronic pain. Complementary medicine includes massage therapy, chiropractic care and various other alternative medical procedures.
The subjects received treatment for chronic pain through Department of Veteran Affairs clinics, with some using complementary medicine and some that had not. Ninety-nine percent of those in the study agreed that they would try complementary medicine like massage therapy for pain management. Additionally, of all the types of complementary medicine available, massage therapy was the most preferred treatment, with 92% of the subjects choosing massage.
It is clear that all the recent studies point to what Massage Therapists and their clients have known for decades; massage therapy has real and significant benefits for many people—especially veterans. Many rely on massage as a vital pain management tool, and a key to their overall well-being and ability to overcome many stress disorders.
At Massage Heights, our professionally trained and licensed Massage Therapists work with all types of clients, including military veterans. We welcome the chance to help the men and women who have sacrificed much for our country to Elevate Their Lives. Incorporating massage into their treatment plan can do just that. Ask about military discounts at participating Massage Heights Retreats.