Pets Can Lead To Happier, Longer Lives
Author: Massage Heights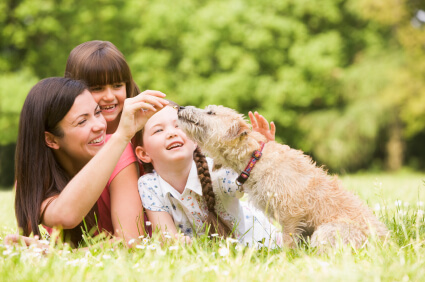 Pets can make a big difference in your health and happiness. While it might not make complete sense that an animal you're responsible for feeding and caring for can make you healthier, the unconditional love and affection a pet gives you can relieve stress and motivate you to live a healthier lifestyle.
Think about what owning a dog means. The responsibility of walking, feeding, and bathing a dog sounds like a mountain of effort, but the rewards of pet ownership stretch far beyond the feeling one gets taking care of their friend. Just petting a dog or a cat is a proven stress reliever. A recent study conducted by the University at Buffalo found that owning a dog or cat can be better for your blood pressure than ACE inhibitors. Indeed, the soothing nature of petting your furry friend can make a world of difference in your health and longevity.
In terms of exercise, there are plenty of reasons to bring a dog with you on a jog. A dog will appreciate the exercise, and provide a motivational companion when you approach the wall. For solo runners, a dog provides an element of protection as well. So in celebration of National Dog Week, we invite you to show your appreciation for your furry friend. If you don't have one, consider adopting, or spend time with a friend's pet as part of your healthy lifestyle.