Establishing Good Habits
Author: Massage Heights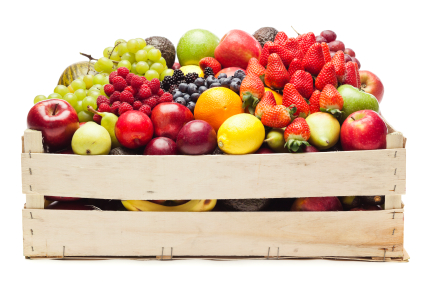 With so much advice being doled out about how to get healthy in the New Year it's hard to know where to begin and who to listen to. The reality is that personal health and fitness regimens are not a one size fits all – they need to be adapted to best suit your lifestyle needs. So, while we are not ready to provide you with the be all end all recipe for success in 2013, we have taken the time to compile some of our favorite tips and hope that you will find them helpful to you in your healthy resolutions.
Drink plenty of water.
Work vegetables into meals instead of just serving them as sides on a plate.
Keep your portions reasonable to get more in touch with your feelings of hunger and fullness.
Eat several mini-meals during the day. If you eat fewer calories than you burn, you will lose weight. But when you're hungry all the time, eating fewer calories can be challenging. Dividing your daily calories into smaller meals or snacks and enjoying as many of them as you can early in the day -- dinner should be the last time you eat.
Eat protein at every meal. Protein is more satisfying than carbohydrates or fats, and thus may be the new secret weapon in weight control. Getting enough protein helps preserve muscle mass and encourages fat burning while keeping you feeling full. So be sure to include healthy protein sources like yogurt, cheese, nuts or beans with meals and snacks.
Stock your kitchen with healthy convenience foods.
Stay active and exercise. No matter how you do it, incorporating physical activity into your daily life is critical for maintaining overall health.
*source: webmd.com
As you are getting back into or intensifying your exercise routine, remember that therapeutic massage is proven to help you recover from workouts faster, increase your flexibility, relieve pain and improve circulation. Massage Heights employs only professional licensed Therapists who are knowledgeable and can customize your massage, add experience enhancing elevations and incorporate all natural aromatherapy to best meet your particular needs.
Remember, changing your behavior means changing your habits. It takes 21 days to change a habit, so as you set your goals, be realistic and give yourself the time to get used to your new healthy way of living. Set small benchmarks for yourself and reward yourself for your accomplishments with a relaxing, therapeutic massage at one of our nationwide Retreats.