Aromatherapy: For Best Results, Inhale! It's Good For You
Author: Massage Heights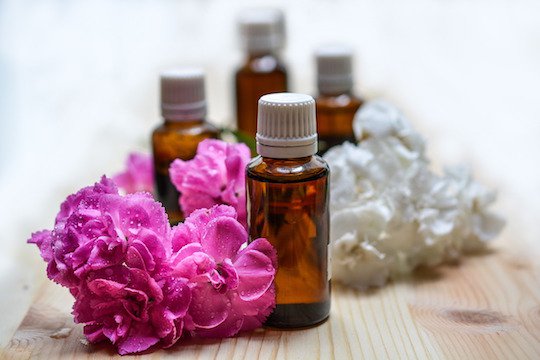 Sure, Aromatherapy smells divine, but did you know Aromatherapy is also a great way to boost your overall health, too? From calm to energizing and everything in-between, these essential oils can help reduce anxiety and depression, boost energy levels, relieve sinus congestion, relieve headaches, give you a good night sleep, and increase brainpower and concentration.
It's no wonder why so many of our Guests choose to elevate their Massage experience with our exclusive Massage Heights Therapeutic Aromatherapy line. The combination of Massage Therapy and Aromatherapy not only soothes sore and tired muscles, but also provides additional health benefits as your skin absorbs the rich oils – making you both smell and feel sensational.
Massage Heights Therapeutic Aromatherapy
Whether you're looking to relax, energize or simply breathe easier, Massage Heights offers a wide range of specially formulated Therapeutic Aromatherapy designed to maximize your Massage Therapy benefits.
Massage Heights Relax Aromatherapy Blend
Our all-natural, proprietary Relax Aromatherapy blend is designed for general relaxation and stress relief. A mix of sweet orange, lavender and ylang ylang, these natural ingredients comfort, heal and sooth, adding the perfect addition to any Massage Therapy session. Relax reduces fatigue, insomnia, nervousness, tension and stress, and is perfect for working professionals who want to clock-out and unwind.
Massage Heights Breathe Aromatherapy Blend
Our proprietary Breathe Aromatherapy Blend is the perfect combination of essential oils designed to help you breathe easier, alleviating allergies, flu, colds, sinus pain, and of course, sore and tired muscles. With a refreshing, revitalizing and healing list of natural ingredients, like eucalyptus, myrtle and rosemary, Massage Heights instantly elevates your Massage Therapy session into a SUPER Massage Therapy session, creating a wonderful, all-over restorative effect that clears nasal passages and allows you to breathe in the fresh air again.
Massage Heights Energize Aromatherapy Blend
Feeling sluggish and unmotivated? Our exclusive Massage Heights Energize blend may be exactly the pick-me-up you need to make you feel rejuvenated and ready for anything. All natural ingredients include rosemary, sage and sweet basil, resulting in an excellent blend perfect for combatting physical and mental fatigue and exhaustion, as well treating dry skin. If you're looking to revitalize and increase energy levels, combining Massage Therapy with our Energize blend is the perfect way to make you feel like you can take on the world again.
Massage Heights Revive Aromatherapy Blend
Our Massage Heights Revive blend is exactly what it sounds like. Specially formulated to make you feel revived and balanced, this Therapeutic Aromatherapy features lemongrass, lavender and sweet basil. Combined with one of our Massage Therapy treatments, this exclusive blend is the perfect fusion of body and mind therapy, activating and energizing all of your senses.
So, next time you schedule a Massage, make sure you combine the power of essential oils and inhale – it's good for you! At Massage Heights, our licensed and professional Massage Therapists are dedicated to making you feel your best – inside and out. Take a moment for yourself today and give one of our conveniently located Massage Heights Retreats a call – after all, you deserve it!