This Father's Day, Give Dad The Gift That Keeps On Giving: Massage Therapy
Author: Massage Heights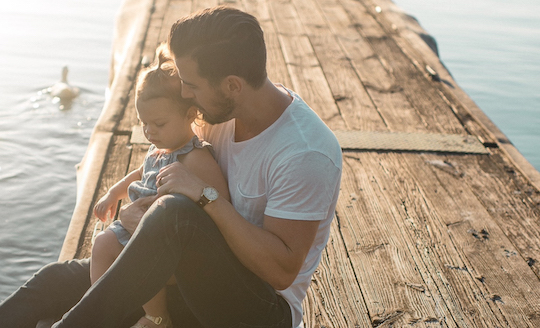 Dads play an incredibly important role throughout our lives – from encouraging our first steps to teaching us to ride a bike to never missing a ballgame – they've been there for us through good times and challenging times, serving as mentors, coaches and protectors, always ready to give a hug or offer sage advice.
This Father's Day, give the special dads in your life something they may not know they need and would probably never buy themselves – Massage Therapy. And for the millions of dads out there that say they have everything, chances are, "everything" includes stress, too.
That's why Massage is the perfect gift for dad, encouraging him to unwind, relax and take some healthy, well-earned time just for him. And with a Massage Therapy membership at Massage Heights, your Father's Day gift is the gift that keeps on giving, ensuring your dad stays healthy, happy and relaxed all year.
Massage Therapy Benefits For Dad
According to Men's Journal, Massage Therapy provides proven health and mood benefits, reducing depression and stress. Below are just a few ailments Massage Therapy can help with improving dad's health.
Massage Therapy Can Help Dad Sleep Better
A good night's sleep is imperative for maintaining overall health. Lack of sleep can wreak havoc on dad's ability to focus and concentrate, as well as opens the door to many chronic illnesses like heart disease and diabetes. According to the Mayo Clinic, studies have found massage to be beneficial for insomnia-related stress, helping dad get the z's he needs to stay healthy, focused and always on his A-game.
Massage Therapy Can Help Dad Keep Cold And Flu Bugs At Bay
A study conducted by Carnegie Mellon University in 1991 concluded that stress increased the risk of catching a cold. Used to relieve stress, Massage Therapy can also keep those dreaded cold and flu bugs at bay, ensuring dad always feels his best.
Massage Therapy Can Help Dad Recover From Workouts
Massage Therapy can help dad recover quicker from workouts, reducing muscle inflammation and enhancing cell recovery. At Massage Heights, our professional Massage Therapists specialize in workout recovery Massage, making sure your dad is more than ready for his next workout.
This Father's Day, give your dad a gift he not only needs, but also will appreciate – the gift of relaxation, good health and well-being. With our exclusive Massage Heights Wellness Programs, one of our exclusive Massage Heights Lifestyle Consultants can customize the perfect Massage Therapy program for your father, incorporating a variety of rejuvenating massage sessions designed to clear his mind and elevate his day, ensuring your dad is ready to celebrate every day like Father's Day. Call, stop by or visit us online to customize and purchase the perfect gift for your dad today.