Massage: A Healing Touch To Cure Your Blues
Author: Massage Heights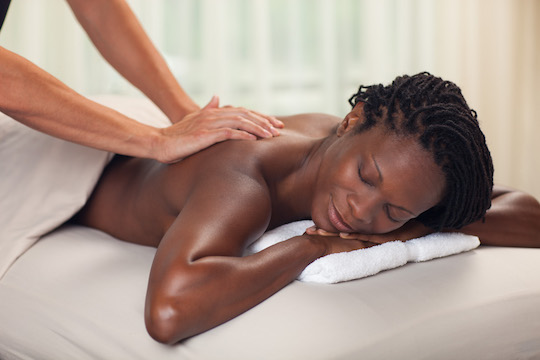 Sometimes it just hits you – the overwhelming feeling of stress, anxiety, and depression can happen at any time for any reason. With an estimated 350 million Americans suffering from depression, it's extremely common, ranging from mild to severe cases, with many different treatment options.
Whether you experience the occasional blues or suffer from long-lasting depression, the main hormonal bully in your body is cortisol. Think of your body as a motherboard – everything needs to work together in order to maintain normal stress levels. When your cortisol increases – or short circuits – your body goes into stress mode. Stress often turns to depression, which are both often precursors to other serious health problems, it's important to make sure these hormones are all playing well with each other.
In fact, according to Psychology Today, elevated cortisol levels interfere with learning and memory, can cause immune deficiencies, lower bone density, weight gain, increased blood pressure and cholesterol, and heart disease.
So what can you do to not only help prevent and/or alleviate the blues, as well as combat this possible tidal wave of health problems from happening? Massage Therapy!
Massage Therapy works by lowering cortisol levels, and increasing serotonin and dopamine levels in your body, making it not only a great addition for anyone currently suffering from depression, but also an excellent way to keep your cortisol levels down, and serotonin and dopamine levels up – resulting in a happier, healthy you.
So, help keep those blues at bay, relieve stress, and of course, soothe your achy and tight muscles with Massage Therapy from Massage Heights. Our licensed, friendly and professional Massage Therapists are trained in a variety of different modalities, including Swedish Massage, Deep Tissue Massage, Sports Massage, Couples Massage and Prenatal Massage, and are committed to making you feel relaxed, rejuvenated and ready to once again greet the world with a smile. So what are you waiting for? Schedule your massage at Massage Heights today for better health, tomorrow!