Skin Therapy: Benefits of Regular Facials
Author: Massage Heights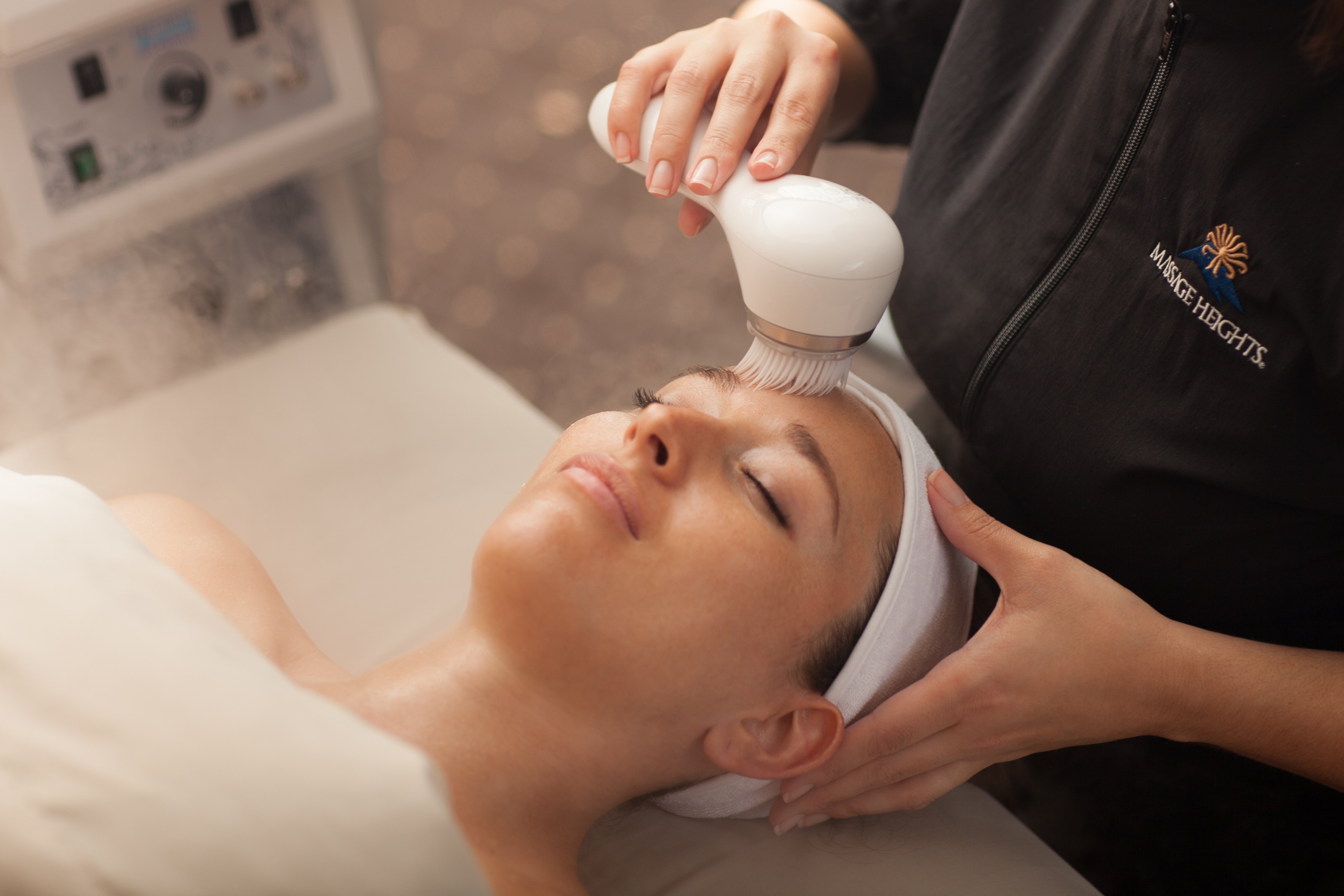 Professional Skin Care by Massage Heights
First and foremost, scheduling regular facials is the best way to give your skin the extra care it needs to look its best. Depending on your trouble areas, you can choose a facial that works best for your skin type. At Massage Heights, we offer four different facials with additional Elevations to personalize your facial for your unique skincare needs!
Essential. Our signature Essential facial provides a thorough cleansing, nourishing and hydrating your skin, and designed for all skin types.
Anti-aging. Fight the elements that age your skin with a regular Anti-aging facial. Firm, nourish and smooth your skin to keep it looking youthful and vibrant.
Clear Skin. Get the extra skin care treatment you need to keep adult acne at bay with a monthly Clear Skin facial.
Sensitive Skin. Treat irritated, sensitive skin with a facial that is designed especially for Sensitive Skin.
Not only do Massage Heights Skin Therapists treat you to the extra skincare you need for a healthy glow, they will teach you how to care for your skin between facial appointments. You will receive the professional care your skin needs to look its best, as well as the knowledge on how to maintain your results. Consider monthly facial check-ins with your Skin Therapist to keep your skin's health on track.
Relax and Elevate Your Everyday
Another benefit of scheduling regular facials is improving your health and well-being. You need a moment to relax and unwind from the stresses of your life. At Massage Heights, we give you the option to Elevate your facial with aromatherapy and/or our specialized Elevations. Enjoy the benefits of one of our signature Aromatherapy blends that can help you Breathe, Energize, Revive or Relax while one of our Skin Therapists gently cares for your skin. This is your time to lay back and relax, letting your stress melt away while you receive the skin care you need and deserve to look your best.
For extra customization for your facial, Elevations give you the opportunity to add specialized treatments to benefit your skin. Let your Skin Therapist choose from Refining, Enriching and Purifying options to take your skin to new heights. Or experience the next generation in skin resurfacing with our Bioactive Peel Elevation to minimize fine lines, acne and other skin issues.
Make monthly facials part of your routine by signing up for a Massage Heights Wellness Program. Members save money on regular skin care and receive complimentary Aromatherapy during your facial visits. Call or stop by one of our Retreats to schedule your next facial to begin experiencing a new level of skin health and beauty!