Aromatherapy in the Spotlight: Breathe
Author: Massage Heights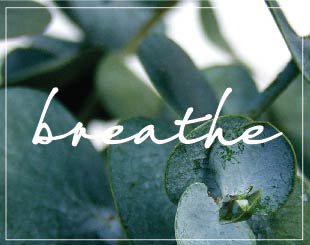 At Massage Heights, we believe in a natural approach to health and well-being, including our therapeutic massage, reviving facials and our innovative aromatherapy blends. Most of our members already understand and appreciate the benefits of massage and can easily see and feel the benefits of a facial. However, aromatherapy is a vital component to both these other therapies and enhances the effects through powerful essential oils. One of the most popular blends we offer is Breathe, which is in the spotlight this month.
Breathe – The Elements
The name speaks for itself. This proprietary blend of essential oils combats respiratory issues associated with allergies, flu and colds, plus helps relieve sore, tired muscles and joint pain. The main elements of this blend are Lemon, Myrtle, Spanish Marjoram and Lavandin, which come together to create a wonderful, healing effect.
Myrtle. Myrtle is very similar to frankincense oil in composition and is a main component of what gives our Breathe blend its incredible properties. Myrtle supports respiratory function, glandular imbalances and is excellent for the skin and hair. It has a sweet smell that is similar to camphor with a hint of floral.
Lemon. For such a common fruit, the lemon is vastly underrated in how beneficial it can be to the body. Lemon essential oil is wonderful for treating asthma, fatigue, stress, tension and depression. It can support the breathing element, while helping revive the senses and dissipate stress in the body.
Spanish Marjoram. The Spanish Marjoram has more respiratory benefits, often used as a decongestant, with a warming, soothing feeling. It is also beneficial for relieving tired, sore muscles and can have a relaxing, sedative effect. In addition, Spanish Marjoram is used as an antiseptic, antifungal and antiviral agent.
Lavandin. Lavandin essential oil is similar to the more commonly known lavender oil, with more dramatic effects. To support the respiratory system, it works as an expectorant to break up phlegm that plagues those with asthma, bronchitis and other respiratory issues. In addition, it is used as an antidepressant, anti-inflammatory, antiseptic, analgesic and as other healing agents.
While each of these essential oils touts a healthy punch on their own, when combined into our Breathe formula, the results are incredible. Each compliments the others in restoring healthy respiratory function while combatting many other ailments throughout the body. It is stimulating, yet at the same time releases tension and pain in the body. When combined with a therapeutic massage, it can heighten the health benefits.
Our Breathe Aromatherapy blend is available as an option with your massage or facial, but can also be purchased as a choice with many of our skincare products, including body milk, body butter, body wash and bath salts. It is also available in our linen spray and in our handy travel kits. If you are interested in trying Breathe, ask for this particular blend as your Aromatherapy option at your next appointment.