Massage Therapy Elevations this Summer
Author: Massage Heights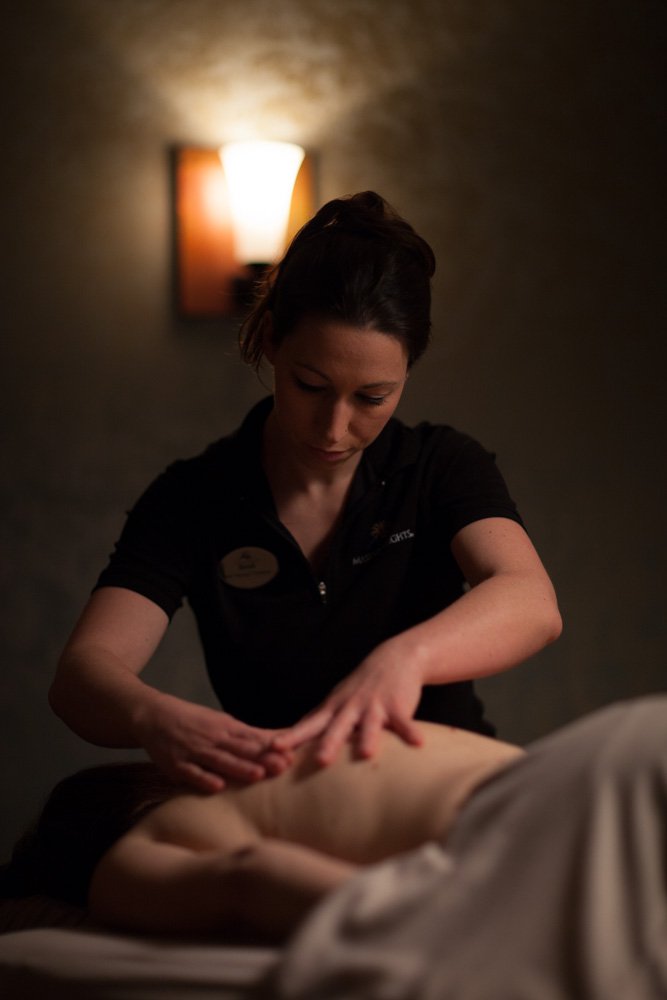 For many people, the summer means strappy sandals, long hikes, sun exposure and a very busy schedule. So what do these elements have in common? Each can benefit from one our healthy Massage Elevations at Massage Heights. Whether you want your feet to look great or just need a little extra tension relief, we have the Elevation that will help you make the most of your summer. 
Strappy Sandals? Sore Feet? Solution – Reviving Foot Scrub Elevation
Your feet get a workout during the summer, hitting the beach, going to various festivals and hiking the trails. In addition, they tend to be exposed to the world more than other times of the year due to an increase in strappy sandals and going barefoot. This is why our Reviving Foot Scrub Elevation is perfect for summer. To compliment your therapeutic massage, we will revitalize your feet with a combination of moisturizers, essential oils and our Revive body butter and scrub. Your feet will look and feel revived, ready for the next summer adventure.
Long Hikes? Sore Muscles? Solution – Active Therapy Elevation
If having too much fun in the sun has left your muscles tired and sore, you need to schedule a 90- minute therapeutic massage with the Massage Heights' Active Therapy Elevation. This therapy is designed to relieve muscle tension and increase mobility for our active members. We use specific stretching techniques combined with hot stone therapy, cold stone therapy and our Relieve sports balm to help your muscles repair fast after those long summer hikes.
Sun Exposure? Sinus pain? Solution – Revitalizing Facial Massage Elevation
Too much sun and dry air can dry your facial skin and your sinuses. Revitalize your face and reduce sinus headaches and pain with our Revitalizing Facial Massage Elevation. We use a combination of cold stones and hot towels to allow our essential oils to penetrate and nourish the skin while our aromatherapy awakens your senses and helps reduce the symptoms of sinus pain, such as puffy eyes and headaches. You will leave looking and feeling better, ready to tackle the next outdoor activity.
Busy Summer Schedule? Tension? Solution – Hot Stone Therapy Elevation
The summer is full of fun activities, but that does not mean that it is not stressful. Keeping up with a busy summer schedule can leave you feeling stressed, tense and exhausted. The solution is adding a Hot Stone Therapy Elevation to your next massage. Hot Stone Therapy helps drain away the tension and stress, while removing toxins from your body. When coupled with one of our aromatherapy blends, it can be the best way to recover from the effects of a busy, hectic summer schedule.
All of our Elevations can be combined with both your regular massage, other elevations and Aromatherapy. Make the most of your summer by staying healthy, vibrant and revitalized by adding one or more of these fantastic Elevations onto your next massage session at one of our Massage Heights Retreats.