Show Mom You Care This Mother's Day with Massage Therapy
Author: Massage Heights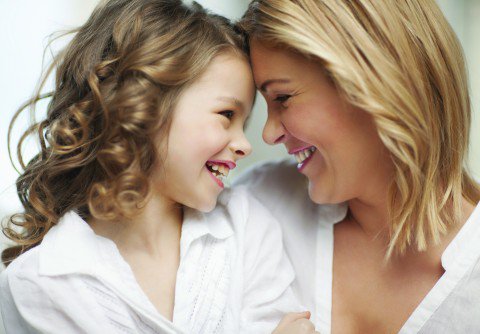 Your mom protected your health and well-being before you were even born, giving you the most precious gift of all, your life. If you are trying to decide what would be an appropriate Mother's Day gift for the woman who gave you so much, why not give her the gift of health and well-being in return? Massage therapy is the perfect gift to show her how much you care and want the very best for her every day of the year.
Massage Therapy Gift Options for Mother's Day
At Massage Heights, we have a variety of massage therapy options to choose from, one that will surely be perfect for your mom on Mother's Day. All of our massages are designed to offer improved health, well-being and relaxation; it is just a matter of choosing the right combination for each person's unique needs. Our custom therapeutic massages include:
Swedish Massage. For a profound relaxation experience, our Swedish massage is a perfect choice. Combining different levels of pressures with various stroke lengths and motion offers a relaxing, yet invigorating massage that almost anyone can enjoy.
Deep Tissue Massage. If mom has some aches and pains that have been detracting from her health and well-being, she may need the therapeutic benefits of a deep tissue massage. This is used to relieve deeper muscle tension and improve circulation for many health problems.
Reflexology. While not necessarily a full massage, many people benefit from including Reflexology techniques into their massage therapy. This technique focuses on manipulating certain pressure points in the hands and feet to affect different areas in the body.
In addition to our massage therapy options, we also offer Massage Elevations to enhance your moms experience. bring your mom's massage to another level. These additions offer an added benefit to an already wonderful, healing experience. Some of the Elevations we offer include:
The good news is you do not need to choose you mom's massage therapy option for her. With a gift card, she can select to customize her massage any way that will be of the most benefit to her. We also have facials and wellness products that she may enjoy in addition to her massage therapy.
Giving mom massage therapy for Mother's Day is a very personalized gift that she will appreciate. It is much more thoughtful than a bouquet of flowers or a box of chocolates, showing that you truly care about her health and well-being. You can order gift cards through our website for convenience, with the option of either mail delivery or instant gift certificates by email. We also have gift cards with gift packaging available at any of our Retreats. We wish all moms a happy Mother's Day and the blessing of good health for the year.