Massage Heights San Antonio Sponsors Trinity Competitions
Author: Massage Heights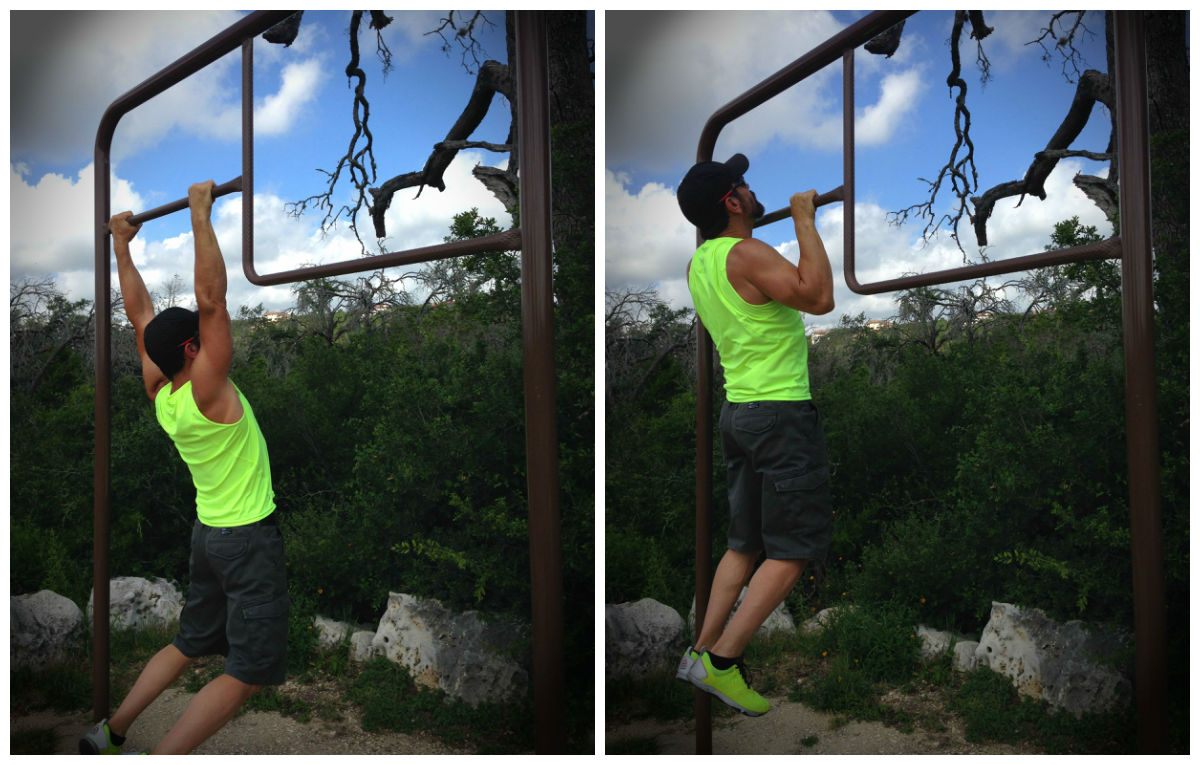 Massage Heights, a leader of professional, affordable and convenient therapeutic massage and facial services is thrilled to be a sponsor of the Alamo City Throwdown hosted by Trinity Competitions in San Antonio, Texas on Saturday, November 8, 2014 at the San Antonio Events Center.
"I am very excited to have the team at Massage Heights on board with Trinity Competitions! The positive effects of massage on athletes is well documented and I am certain that all of the CrossFit athletes who work with them will see the benefits and make it a regular part of their recovery. I feel honored to have such a great group of people helping our athletes and community at each event," said Christopher Galvan, Founder of Trinity Competitions.
CrossFit has become a popular sport worldwide, helping transform lives and creating a sense of community for people of all ages. It is a training program that can help improve cardiovascular endurance while increasing muscle mass and strength to improve body composition in a healthy way. Due to the multi-joint movements executed in CrossFit, research has shown it can have a positive effect on bone density and due to its high metabolic demand, it can increase exercise post-oxygen consumption (EPOC), resulting in more calories burnt while the body is at rest.* Regular therapeutic massage can benefit CrossFit athletes in many ways: for example, while exercising at a high intensity rate, as in CrossFit, the body produces lactic acid and general toxins in the muscle which can interfere with the electrical signals in the muscles and nerves. This can slow energy reactions and can impair muscle contractions. Incorporating therapeutic massage in a fitness regimen can help the training and recovery process for an athlete's body.
"Even though the body naturally clears the lactic acid being produced, massage therapy will help to remove it faster from the body," said Nichole Velez, Licensed Massage Therapist and Operation Specialist for Massage Heights. "Therapeutic massage also helps reduce stress, tension and anxiety while promoting relaxation by activating the parasympathetic nervous system -- this means it increases dopamine and serotonin and decreases cortisol. In simpler terms, it makes you feel good and less stressed!"
Massage therapy will also lengthen the muscles which increases range of motion, helps reduce muscle fatigue, soreness, inflammation and pain in the joints, tendons, ligaments and fasciae while also increasing blood flow and circulation. When preparing for a competition, pre-event massage can be done up to 30 minutes before competition. It should warm up the athlete's body, increase the blood flow in the specific muscles, prepare the neuro-pathways and help with joint mobility. "A Massage Therapist will focus on the muscles that will be utilized during the event and will use techniques such as friction, compression, tapotement, effleurage and gentle stretching. If the massage is performed right before the event, the techniques should be up-tempo and vigorous; we are not trying to relax the athlete, we want to get them pumped up!" Velez added, "However, it is not recommended to receive a deep tissue massage right before competition as it takes your body two to three days to recover."
During competition, inter/intra-event massage have shown to improve muscle recovery between repeated bouts of strenuous exercise. The session typically lasts only ten minutes and it should focus on the main muscle that was utilized in the previous event.
Post event massage typically occurs for an athlete 30 minutes to 24 hours after the event to help them recover. The Massage Therapist will start with lighter pressure and gradually increase to firmer pressure if the athlete prefers. Common techniques used are effleurage, petrissage, compressions and assisted stretching. These techniques help encourage blood flow and calm the muscles.
"Because the athlete is putting a lot of strain on their body it can lead to injuries which result in scar tissue in the muscle. Scar tissue can then lead to inflexible tissue that is more prone to injury and pain, but a Massage Therapist helps break this down," included Velez.
This one day competition is open to experienced CrossFitters in both Scaled and Rx division. It is a six person competition: 3 males/3 females who will compete in three workouts for cash prizes. Tickets for the competition are $10.00; portion of the proceeds benefits Basic Ministries, a local non-profit that feeds the homeless in San Antonio. For more information visit trinitycompetitions.com. Follow along on social media using the tag #ElevateYourFitness.
Massage Heights employs licensed, registered and professional Massage Therapists who are trained to provide a variety of therapeutic massage treatments that are customized to address the individual needs of their Member and Non-member Guests.
Massage Heights offers a variety of custom massage modalities, including Deep Tissue, Swedish, Sports Therapy, Prenatal and Reflexology, as well as custom dermalogica® skin treatments, including Anti-Aging, Sensitive Skin, and Clear Skin. Therapeutic experience-enhancing add-on services called "Elevations" include a Reviving Foot Scrub, Revitalizing Face Massage, Hot Stone Therapy, Active Therapy, Skin Enriching, Skin Refining, Skin Purifying and all-natural aromatherapy.