Keeping Muscles Resilient During the Cold Winter Months with Massage
Author: Massage Heights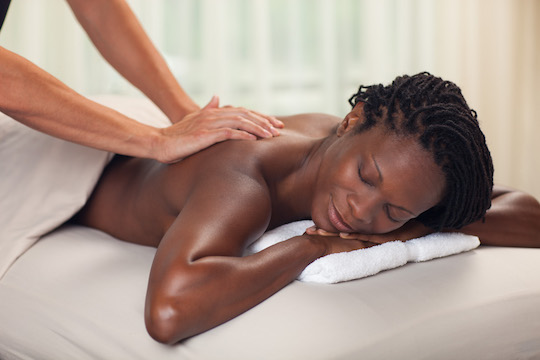 Humans may not hibernate during the winter, but the cold weather keeps many indoors. It can be tempting to refrain from normal activities and instead choose to cuddle in the warmth when it's cold. Shorter days, longer nights, cold temperatures – this can all lead to less movement during the winter. Wake up your muscles by getting a massage.
Inactivity can quickly begin to affect your muscle strength and flexibility. Less movement can lead to stiffness and less mobility, making it more likely to sustain an injury when you start becoming more active. If you spend less time outdoors or completing your regular fitness routine during the winter, consider adding massage to your wellness plan. A relaxing, yet invigorating, massage can keep your muscles loose and supple during these months of lower activity.
Many studies have been completed on the flexibility benefits of massage. It has been proven time and time again that massage can improve flexibility, mobility and muscle recovery. A recent study at the De Anza College measured hamstring flexibility improvements with massage. This study was significant because it showed the impact of the hamstring on mobility – low flexibility in this large muscle group can dramatically affect performance, injury avoidance and basic mobility. There were significant improvements in the flexibility of participants with tight hamstring muscles with massage, and even more when massage was combined with eccentric exercise.
Benefits of Massage During the Winter Months
Flexibility isn't the only reason to add massage to your winter regimen. Cold weather can impact your immune system and your resistance to the many illnesses that are in abundance during the winter. Massage has been linked to improved immune response, especially deep tissue massage. In one study published in the Journal of Alternative and Complementary Medicine in 2012, participants that received Swedish massages once or twice a week both had improved levels of immune system biological markers, with higher levels in those with more frequent massage.
Another benefit from massage beyond improved flexibility and immunity is combatting the winter blues. Many people can become depressed during the winter. Massage therapy can release serotonin and endorphins to improve your mental state and give you an improved outlook when those winter blues take hold.
Warm Up with Massage Therapy
Don't let winter keep you from staying healthy. If you can do one thing to improve your physical and mental health, shouldn't you consider it? Massage therapy can keep your muscles supple and limber during these less-active months while bolstering your immune system and mood. Plus, it is an enjoyable experience that will get you out of the house and onto a warm, inviting massage table.
At Massage Heights, our experienced massage therapists can help you revitalize your muscles and body during the cold winter season. Call today to schedule your appointment at one of our Retreats to begin rejuvenating your muscles for the Spring!