Bolstering Bond's This Valentine's Day
Author: Massage Heights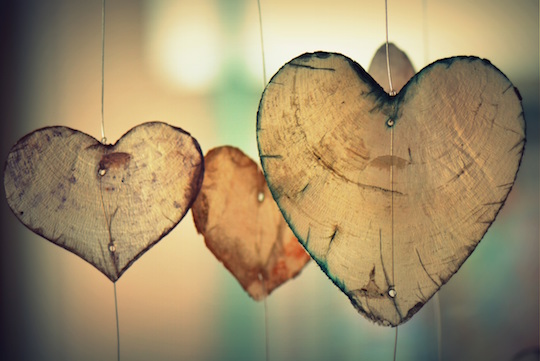 Show Your Valentine You Care With A Couples' Massage
It's the time of the season for loving, shared experiences and revitalizing your relationship. Valentine's Day is the perfect occasion to shower your significant other with equal parts adoration and special occasions. Chocolates, flowers and cards are commonplace, and your love is anything but common. Rather than racking your mind for store-bought romantic remedies, plan an experience like no other—schedule a soothing 90-minute massage or facial, replete with three elevations, for you and your love.
Coupled with raising the bar on Valentine's Day gifts, you and your life partner will benefit from your massages in more ways than you know. The opportunity to disconnect from electronics and the day-to-day stresses of life is becoming increasingly rare. When you and your loved one come to Massage Heights, you'll enter your own sanctuary of sorts. There are no phones, no emails and no disturbances. There's just you and your loved one at the pinnacle of relaxation. Alongside Massage Heights' superior services, you and your love have the opportunity to share "the present" together, free of distractions and the outside world, and begin bonding once more.
Indeed, many couples have reported that they feel their communication is substantially better after sharing a massage experience together, and of course this brings life partners closer! This Valentine's Day, our goal at Massage Heights is to give you and your significant other a memorable experience that will bring you both closer than ever before.
Health Benefits of Massage For Your Relationship
While you and your loved benefit from the social and emotional bonds that Massage Heights' environment fosters, you'll both benefit from the psychosomatic effects that massages have been proven to have on health. It's been shown that touch—whether it's hand-holding, hugging or massage—stimulates the increased release of oxytocin, serotonin and dopamine, and it decreases the levels of the stress hormone cortisol. Oxytocin, also known as the "cuddle hormone," is responsible for promoting our feelings of devotion, trust and bonding. Our levels of oxytocin are bolstered when we experience touch, especially with massages, experimental psychologist Matt Hertenstein at DePauw University in Indiana shared in an NPR interview. Accompanying this jump in the "cuddle hormone," serotonin and dopamine levels also increase with touch, particularly with massages. Bolstering the hormones that contribute to happiness and overall affection, it's no wonder that couples that get massages together communicate better and are generally more in tune with another because of their boosted bond.
With the obvious health benefits and relationship rewards, start planning your unique Valentine's Day experience today! Massage Heights is offering couples a fantastic deal for their first foray into a new, more intimate world. For the month of February, we're offering 90-minute massages or facials with three elevations! Call or schedule online for you and your loved one to begin planning your unique Valentine's Day with Massage Heights. Your love is a remarkable one, and your gift should reflect that devotion too.