Holiday Hustle And Bustle Can Leave Major Cricks In Your Muscles: How Massage Therapy Helps
Author: Massage Heights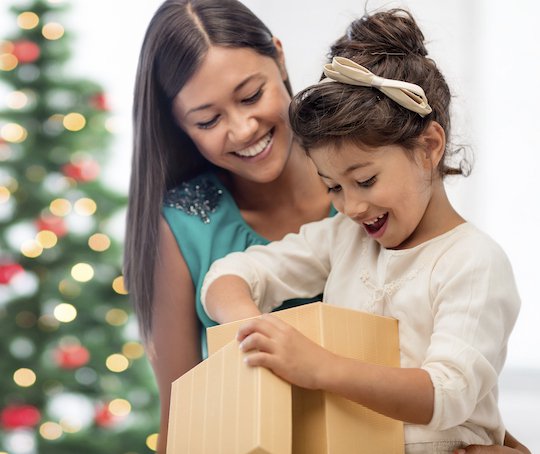 For many people, the holidays truly are the most wonderful time of the year – parties, family and friends, entertaining, shopping, wrapping presents and decking the halls are synonymous with this joyous and jolly season. And while the holiday season brings joy to many, it can also be overwhelming – causing stress, anxiety and even depression – all contributing factors to sore, fatigued muscles.
Don't let the holiday hustle and bustle get in the way of enjoying the season – take some time for you this year with Massage Therapy. It's a great way to de-stress and soothe achy muscles, and the best part? It's a great way to reduce stress, anxiety and depression, and can even lower your blood pressure. Below are just a few benefits of Massage Therapy.
Reduced stress and anxiety. Massage Therapy reduces stress hormones in the body, helping you cope with anxiety that sometimes increases during the holiday season. Additionally, massage releases feel-good hormones like dopamine and serotonin, leaving you feeling recharged and re-energized.
Enhanced alertness and performance. Since Massage Therapy stimulates the entire body, it can lead to a higher sense of alertness, allowing you to perform better at school or on the job. In fact, studies show that those who received massage experienced increased speed and accuracy on math computations!
Lower blood pressure. Stress can dramatically affect your heart and health. Massage Therapy reduces blood pressure and increases circulation, so blood pumps the way it should through your body.
At Massage Heights, our Massage Therapists work with you to design a massage therapy session and/or massage package that will leave you feeling energized and ready to take on the holiday season.And the benefits of a massage session can last for days – even weeks – after treatment. So, what are you waiting for? Call Massage Heights and schedule your massage break, today. And don't forget to add therapeutic aromatherapy to your session for an even more elevated experience. Call or stop by your local Massage Heights Retreat, or visit us online to schedule your session, today.