The Perfect Skin Diet
Author: Massage Heights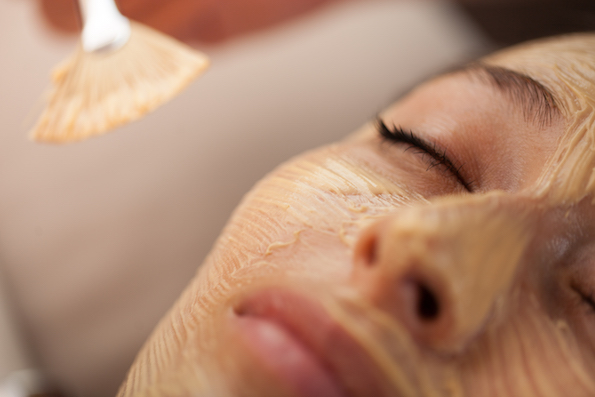 Beauty may be only skin deep, but healthy, radiant skin may be more about what's going on inside than out. There is no doubt that luminous glowing skin is an incredible asset, but how do you get that fresh look? There are three components that might do the most to boost those beauty benefits. The key to glowing skin is all about how you nurture, nourish and protect your skin.
Be Kind to Your Skin
Your skin needs regular care to be in good health. Regular facials are the best way to nurture healthy, glowing skin. Getting a skin treatment isn't a luxury – it's a workout for your skin health. Whether you are looking to defy signs of aging or to clear congested skin, a facial at Massage Heights will give your skin the boost it needs. At Massage Heights, our Skin Therapists will customize a treatment and home care prescription specific to your skin type and concerns. Like any other health care concern, no two people are treated the same.
Our licensed Skin Therapist will not only customize your treatment with our professional dermalogica products but they will also recommend Elevations that are incorporated into your treatment to help ensure your receiving the best therapy for your skin care concerns and goals.
What Are You Feeding Your Skin?
What you put in your body is as important as what you put on your skin when you are following a true skin health regimen. When foods are digested, they break down into vitamins and minerals to fuel your body. Foods that are rich in those vitamins and minerals feed your skin better than highly-processed foods that lack in nutritional value. For example, if you are not getting enough protein your body will lack amino acids, which increase skin elasticity by producing collagen. Another important tip – don't forget to drink your water. Hydration is also important to beautiful radiant skin.
Protect Your Skin
Next, consider your lifestyle's impact on your skin. Smoking, exposure to the sun, alcohol consumption, and stress all cause damage to the skin. Look to manage or reduce these harmful activities for healthy skin. Quality sleep and exercise will also help to maintain healthy skin. Exercise helps blood flow and that moves nutrients to all parts of the body including the largest organ you have – your skin. Sleep is an important component as it helps to promote cell and collagen production.
For more advice on how to glow from the inside out visit us online and schedule your facial appointment or stop by one of our body + face retreats today. Massage Heights can guide you on the path to a more radiant tomorrow.