What to Expect From Your First Skin Therapy Treatment
Author: Massage Heights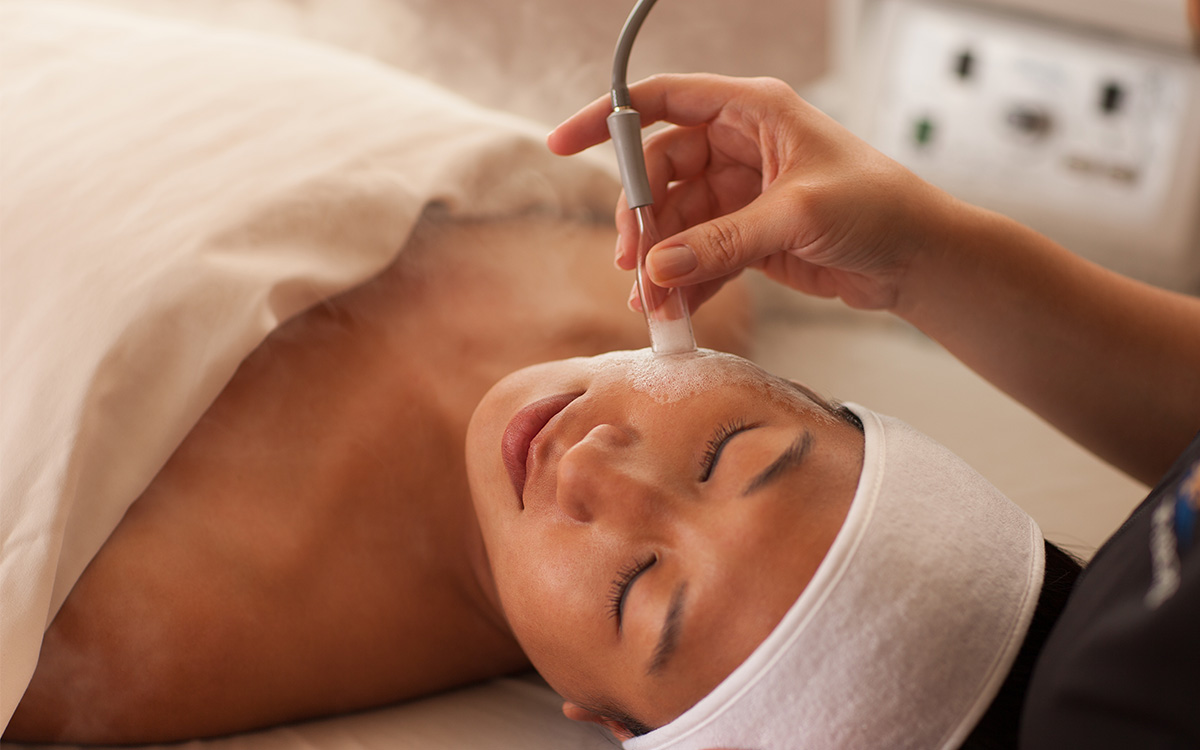 You workout, eat right, get enough sleep – bottom line, you invest in your health – as well you should! However, are you taking care of your largest (and most noticeable) organ? Your skin is essentially a mirror to your overall health – and takes a regular beating, fighting elements like sun, dirt, sweat, and even what you eat and drink.
While our bodies are amazing machines designed to protect us from these elements, sometimes throughout this daily process, toxins, as well as daily wear-and-tear, rear their ugly heads through the skin – blemishes, pimples, sun damage, and even wrinkles and age spots – all very common, but sometimes annoying, skin challenges.
So what exactly can you do? Sure, a good skincare regimen is a great way to maintain healthy skin, but to really rid your skin from toxins and buildup, as well as promote a healthy and youthful glow, we recommend investing in regular Skin Therapy.
Historically, Skin Therapy – often called getting a "facial" – has been viewed as purely cosmetic. While Skin Therapy definitely has both cosmetic and stress-relieving benefits, it's much more than that. In fact, at Massage Heights, our Skin Therapists not only care about making your skin look and feel good, but also want to help you identify and address any possible skincare modalities.
Skin Therapy Treatment 101
So, now that your considering Skin Therapy treatment, we're sure you're wondering what you should expect. We will get to that – but, first things, first. Make sure you always schedule your treatment with a licensed Skin Therapist. At Massage Heights, our Skin Therapists are not only licensed, but also are trained and certified to ensure they have a deep understanding of skin types and skincare treatments.
Arriving at Your Skin Therapy Session

When you arrive, your Skin Therapist will ask you questions about your overall health, current skincare routine and any problems with your skin. After evaluating your skin type, your Skin Therapist will ask you what your goals and objectives are to determine your appropriate Skin Treatment.

Preparing For Your Skin Therapy Session

After consulting with your Skin Therapist, you will be asked to disrobe and instructed on what position you should lie on the padded, heated facial table. Only remove what you're comfortable removing, but make sure to remove any jewelry that may impede your Skin Therapy treatment. Make sure and share your room preferences with your Skin Therapist – whether you want music or not, a dimmed or lighted room – the goal is to make your experience as relaxing and comfortable as possible.

During Your Skin Therapy Session

During your Skin Therapy session, your Skin Therapist will perform several steps, including massage and exfoliation techniques, as well as educate you on the different products used, how they help your skin and how to use the products at home to maintain your skin health.

After Your Skin Therapy Session

After your Skin Therapy session, Massage Heights recommends taking it easy on your face for a couple of days – hold off on any harsh scrubbing or exfoliation, and follow the personalized skincare therapy routine your Skin Therapist created for you.
So, don't ignore your skin – keep it healthy, fresh and youthful looking all-year round with Skin Therapy from Massage Heights. Whether you're looking for an anti-aging facial, sensitive skin facial, clear skin facial or essential skin facial, Massage Heights offers Skin Therapy for all types of skin to keep your face glowing. What are you waiting for?
Schedule your Skin Therapy session today Book Now