Stressed? Give Yourself a Massage Break
Author: Massage Heights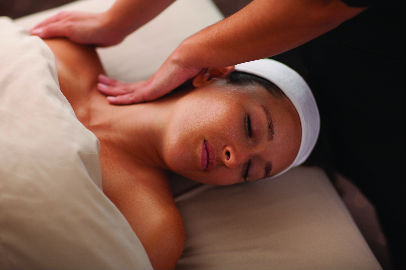 Stressed? Give Yourself a Massage Break
You deserve a break. In today's fast-paced society, however, it's sometimes difficult to take a few steps back and find a little time for you to get reenergized, relaxed and back in the game. We get it – stress can take its toll. That's why you need a massage break. In just one hour, a massage can relieve stress and remarkably rejuvenate your mind, body and spirit.
Benefits of Massage Therapy
Since 1982, The Touch Research Institute in Miami, Florida has conducted more than 100 studies that demonstrate the benefits of Massage Therapy. This research shows Massage Therapy relieves stress, increases mental wellness and can be used for pain management. Below are just a few benefits of how a massage can help you.
Reduced stress and anxiety. Massage Therapy reduces stress hormones such as cortisol in the body, helping you cope with the normal stress encountered in your daily life. Additionally, massage releases feel-good hormones like dopamine and serotonin, leaving you feeling recharged and re-energized.
Enhanced alertness and performance. Using massage therapy as part of your wellness routine can promote a higher sense of alertness, allowing you to perform better at school or on the job. In fact, studies show that those who received massage experienced increased speed and accuracy on math computations!
Lower blood pressure. Stress can dramatically affect your heart and health. Massage Therapy reduces stress' impact on your body by lowering blood pressure so that blood can circulate more efficiently, delivering nutrients throughout the body.
Mental elevation. Those that experience depression can have a positive mental elevation with the use of Massage Therapy by lowering cortisol levels. These benefits increase with time and regular massage sessions.
Schedule Your Massage Break at Massage Heights, Today
You probably already know that Massage Therapy can help you relax and unwind, but it's also great for your overall health, too. Another bonus? The benefits of a massage session can last for days after treatment!
So, what are you waiting for? Call Massage Heights and Request a Reservation for your massage break today. Don't forget to add therapeutic aromatherapy to your session for an even more elevated experience. We know after your first Massage Therapy session, you'll be back for more.