Massage Therapy: The Perfect Valentine's Day Gift
Author: Massage Heights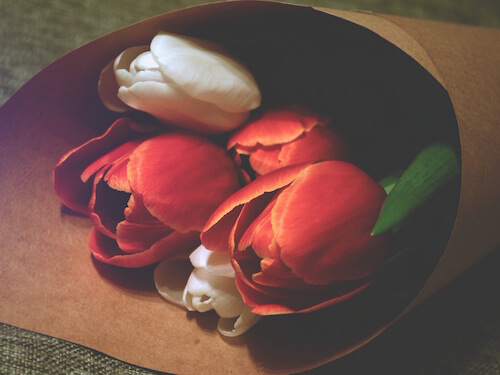 Each year Valentine's Day comes around, you are left pondering what to give the special person in your life. While the stores are full of boxes of candy, flowers, and balloons, you know that those silly tokens don't tell your significant other how much you care. This year, give the gift of health and wellness with a gift card for Massage Therapy at Massage Heights. Here is what your Valentine will get with their first session:
A personalized approach. All of our Guests receive a consultation the every time they visit one of our Retreats for a massage. The massage therapists will ask specific and focused questions to help understand your loved one's medical history, any sources of pain and their expectations for the massage. This will help the therapist customize the massage to best suit your Valentine's needs.
A spa-like experience. Once the initial consultation is over, your loved one will be ready to receive their massage. Our treatment rooms are equipped with comfortable padded tables with warming devices and luxurious linens to make the visit similar to what you would experience at a spa. As a first time Guest, your Valentine can add complimentary aromatherapy to elevate their session. During the massage, soothing music is played to enhance the experience.
Customized massage. At Massage Heights, our massage therapists personalize every massage for each Guest. This means your Valentine will receive a massage that targets their specific needs uncovered during the initial consultation. Our therapists are trained in a variety of modalities such as Swedish, Sports, Deep Tissue, Pre-Natal massage and more, often using a combination of techniques to give our Guests the best possible experience that will result in the most therapeutic results.
Elevation options. To go above and beyond the benefits of Massage Therapy, we offer Elevations that can be added to your Valentine's massage session. These include our Hot Stone Therapy, Reviving Foot Scrub, Revitalizing Face massage and our Active Therapy. These can be added on to increase the health and wellness benefits of their massage session which can range from 30 minutes up to 2 hours.
When you give your Valentine the gift of Massage Therapy, you are giving them a boost to their health and wellness. Massage therapy can help relieve physical pain from injury or illness, improve stress conditions and heighten mental health. Your Valentine will leave the massage feeling relaxed and ready to take on the day. What better gift than the feeling of general wellness and relaxation? At Massage Heights, we welcome first-time massage clients, along with our Members, to use massage therapy as part of their ongoing wellness program.
Show your loved ones that you care about them this Valentine's Day. Visit your local Retreat or go online to purchase a gift card. Your loved one will be able to use the gift card for any of our products or services, including Massage Therapy, facials, skincare products or toward a Massage Heights Wellness Program. It is a wonderful way to show them how much you care!