Skin Therapy: The Secret to a Beautiful Glow for Even The Most Sensitive Skin
Author: Massage Heights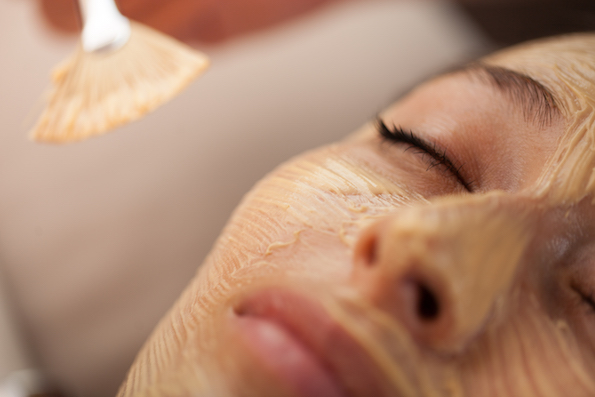 Skin types are diverse and not all sensitive skin is created equal. If you suffer from sensitive skin it can make it difficult to find the right skincare products that work for you. If you are constantly looking for the perfect creams or cleansers that won't irritate your sensitive skin, finding the right solution for beautiful, healthy glowing skin is here, right at your local Massage Heights body + face Retreat.
The Truth Behind Sensitive Skin
If you deal with itching, burning, stinging or redness you already know how difficult sensitive skin can be to care for. The American Academy of Dermatology reports that 50% of the United States population experience some form of sensitive skin. Toxins, UV light, chemicals, allergens, and pollution can all irritate sensitive skin even more. In addition to environmental skin irritants, emotional stress and hormone changes can also pose a serious threat and even result in developing sensitive skin. Dr. Lisa Donofrio, Associate Clinical Professor of Dermatology at Yale University School of Medicine, emphasizes the importance of recognizing the spectrum of conditions, which range from just dry skin to skin that is actually allergic. "Patients don't really know the difference and tend to feel it is all just 'sensitive skin,'" she says.
If you're unsure of what could be causing your skin irritation, consult with a licensed Skin Therapist at Massage Heights. Before beginning a Skin Therapy session, your esthetician will perform an analysis of your skin to determine the proper therapy. Depending on the symptom, you could require a different product and treatment. Using the right skincare products can ensure your skin is free from inflammation and irritation.

Skin Therapy is the Key to Beautiful Skin
Skin Therapy at Massage Heights includes cleansing, exfoliation, extraction and moisturizing. Regular facials can help improve your complexion and brighten your outlook. Our custom treatments are created to deliver your skin's best health and leave you with bright, healthy skin. Your Skin Therapist will prolong the benefits of your facial by recommending a healthcare regimen that includes the proper products for your sensitive skin.
Visit with the professionals at any of the Massage Heights body + face locations today about finding your perfect skincare routine for your sensitive skin. Request a Reservation today.