Black Friday: Don't Leave this Item Off Your List
Author: Massage Heights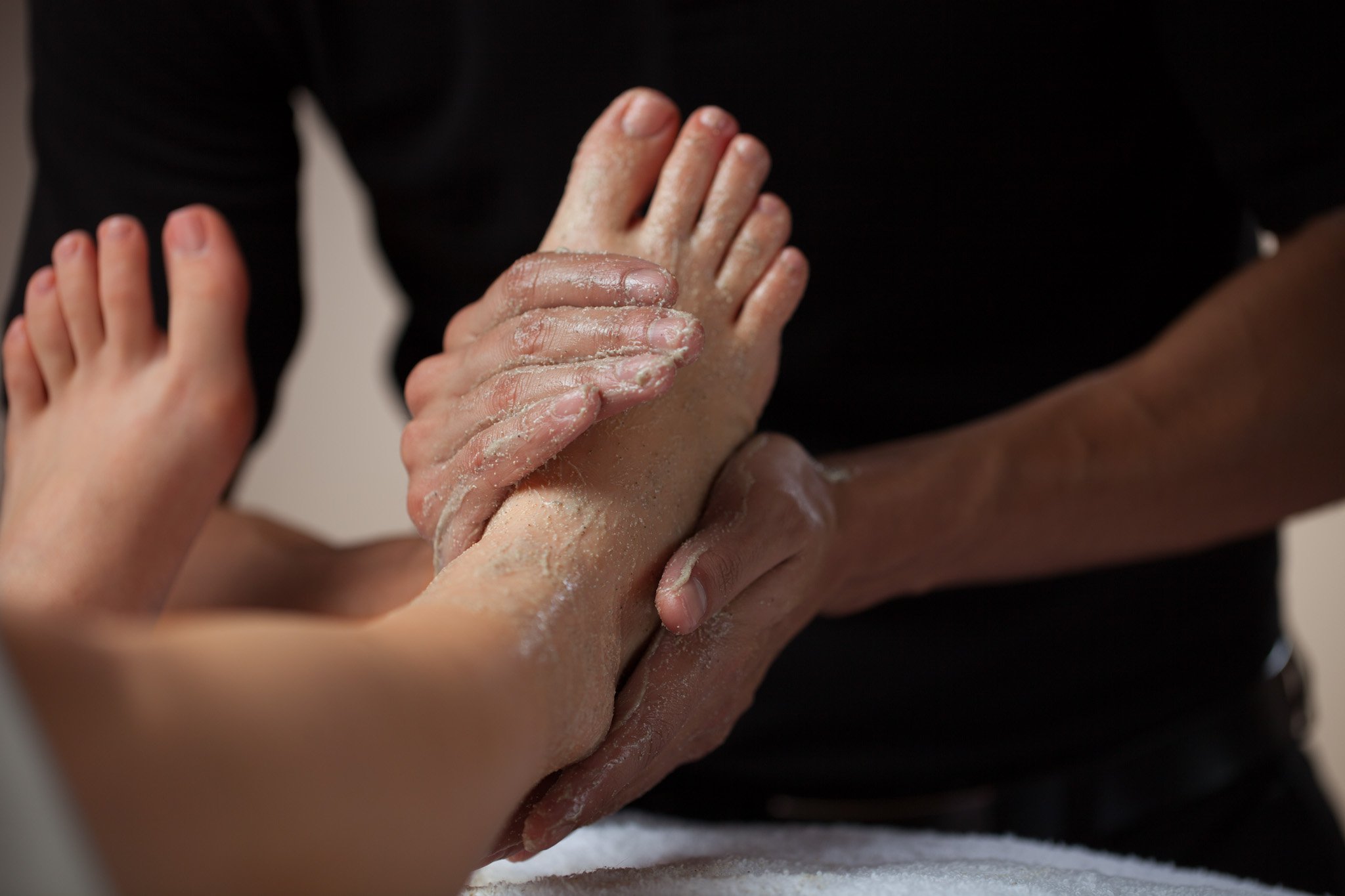 After a full day or night of shopping, you're mentally and physically exhausted. Make sure Black Friday isn't as damaging to your health as it is to your checkbook by requesting a reservation for your post Black Friday massage. Don't forget to add a reviving foot scrub for all those miles on your feet! 
How Stress Affects Our Well-Being.
As the holiday season approaches we often forget to take care of ourselves. From the constant stress that comes standard with most holiday shopping to the family gatherings that take a toll on our stress levels, the holidays can leave you drained.
The American Massage Therapy Association states: "stress is a prevalent component in today's fast-paced world which can negatively impact on an individual's health and well-being. Massage therapy has been shown to be a means by which stress can be reduced significantly on physical and psychological levels. While massage therapists know from experience that massage reduces stress, there is considerable research that validates our experience."
How to Control Stress.
Stress manifests itself in a variety of physical attributes. Studies continue to show that adding massage therapy to regular healthcare routines can offer relief from stress related symptoms. Muscle pain, tension headaches, immune boosting and pain management are just a few of the many benefits massage therapy can offer. Moreover, the benefits of massage therapy go beyond the health related needs as some people simply enjoy massage because it involves a caring touch, provides comfort and a deep therapeutic connection with their massage therapist. Relying on your massage therapist can give you a sense of relief from stress related symptoms. It provides you with an array of health benefits but also gives you an added level of relief knowing you have something to look forward to after a busy week or busy day of shopping.
Fight Stress Symptoms by Increasing Your Immune System.
Not only is the holiday season a bit stressful but it is also the season of illness. So many of us find that feeling run down and exhausted is just a normal part of life, especially during the holidays when stress levels increase. Studies in the Journal of Alternative and Complementary Medicine found the positive effects of a Swedish massage therapy on the body's hormonal response and immune function. Stating, "researchers found that participants who received Swedish massage had a significant decrease in the hormone arginine-vasopressin (which plays a role in regulating blood pressure and water retention) and concluded that Swedish massage produces measurable biological effects and may have a positive effect on the immune system."
Allow the professionals at Massage Heights to customize a rejuvenating plan that is specific to your needs. Our licensed Massage Therapists will ask you about your concerns and personalize a massage therapy plan just for you. Depending on your specific needs, your personal massage therapist may recommend different therapies each time you visit to ensure your wellbeing and health needs are a priority. If you find yourself with sore feet after a long night or day of shopping this Black Friday, Request a Reservation for massage today.
Source: https://www.amtamassage.org/statement2.html
Source: https://www.amtamassage.org/articles/1/News/detail/2874