Massage Therapy: All-Natural Arthritis Pain Relief
Author: Massage Heights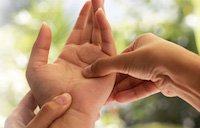 Proven Results
Massage therapy's health benefits have been scientifically proven to aid in various types of arthritis. For example, one study conducted at the University of Medicine and Dentistry of New Jersey examined 68 adults with knee osteoarthritis receiving two Swedish massages per week for eight weeks, compared to a group who received no massage. The group who received regular massage reported significant improvements in knee pain, stiffness, function, range of motion and walking, the researchers found.
Another study demonstrated that adults diagnosed with hand or wrist arthritis were significantly relieved of pain and anxiety when they received just a 15-minutes hand massage every day. If a mere 15-minute massage conferred such relief to patients, imagine what an hour could do for your symptoms. Whether you struggle with Rheumatoid, TMJ, Algood-Schlatter or Tendonitis, massage has been shown to relieve symptoms for up to six months.
How it Works

Moderate to light pressure stimulates nerves under the skin that convey pain-reducing signals to the brain. Massage also breaks down scar tissue that builds when a joint is inflamed. After the rejuvenating touch of massage, aching joints will be pain-free and more limber than they have been in ages.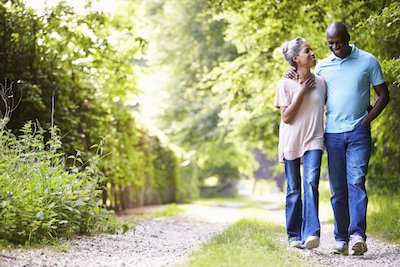 When soft tissue is stimulated in massage, lymphatic drainage is increased. This eliminates toxins that accumulate and crystallize in the body, causing congestion that can manifest as symptoms of arthritis. By eliminating these toxins through massage, you may be able to once again feel the freedom of unrestricted movement.
Furthermore, the revitalizing touch of massage does wonders for the circulatory system. Increased blood flow soothes swelling in joints and aids in the delivery of energy-giving nutrients so that you will not only feel more comfortable than ever, but more energized and restored as well.
Whole Body Relief

Stress from arthritis pain can exacerbate symptoms. Studies show that incorporating massage into arthritis treatments drastically reduces stress levels due to the release of "feel-good" hormones such as serotonin and dopamine, which act as the body's natural painkillers. Massage decreases anxiety hormones such as cortisol and norepinephrine, leaving patients at ease with arthritic stress at bay.
Not only will you feel completely relaxed during the therapeutic massage, you can also expect this relaxation to continue as massage promotes deeper, more restful sleep. It is during this deep sleep that the restorative process can take place, helping you recover from arthritis symptoms in addition to everyday stresses. Furthermore, research shows that massage has overall positive effects on the body's wellbeing, including improved immunity, blood pressure regulation and better cardiovascular health.
Personalized Care

Your Massage Therapists will tailor your treatments to your particular needs. Whether it is Swedish massage, primarily used for relaxation, or a deep tissue massage, which concentrates on specific areas of tension or discomfort, you can be assured that you will leave rejuvenated and recharged. It is important to note though, that the effects of massage are cumulative. The more sequential and repetitive your massage routine, the greater you will feel. Additionally, massage therapy encourages arthritis patients to feel empowered knowing that this painful condition can be controlled—there is hope.
Finally find relief from the stress of living with arthritis and once again enjoy improved range of movement. Request a Reservation with Massage Heights today.