Skin Therapy: Winter Skin Care Tips
Author: Massage Heights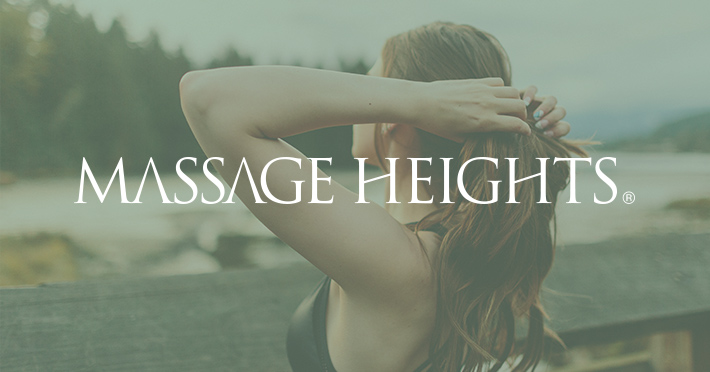 Colder winter weather and the stress of the holidays can take its toll on your skin. Often we get too busy with everything that we need to do during the holiday season and forget to take care of ourselves, including our skin. No one wants to have dull or dry skin for those holiday photos! Let us help with some tips and tricks to keep your skin healthy and glowing during the winter months.
Nourish Your Skin from the Inside Out

Healthy skin starts in the inside with a healthy diet and plenty of fluids. Especially during extreme weather, your skin needs the nutrients and hydration to look its best. Make sure you are eating several servings of fruits and vegetables everyday, plus drinking water all throughout the day. Moderate the amount of salty foods and caffeinated beverages you intake that can actually dehydrate your skin and body. Along with a healthy diet, add dermalogica's Skin Hydrating Booster to your daily regimen for instant hydration to thirsty skin.
Limit Your Cleansing

In drier or colder weather, you want to minimize the amount of soap and cleansing you do on your skin. Too much water will only dry out your skin more, making it more vulnerable to the elements and more prone to cracking. Your Massage Heights Lifestyle Consultant can introduce you to our skin nourishing Heights @ Home Body Wash and Body Milk. Schedule a FREE Face Mapping Skin Analysis today with a Massage Heights licensed Skin Therapists. Our Skin Therapist will customize a dermalogica home care prescription that will keep your skin healthy and help you meet your skin care goals.
Moisturize and Protect Your Skin

Winter weather requires protection for your skin. The best way to keep your skin healthy when the air becomes cold or dry is to use a quality moisturizer that is right for your skin conditions. This helps your skin recover some of the oils and moisture that is lost when exposed to the harsher weather, plus adds a protective barrier. Massage Heights Skin Therapists will recommend one of our incredible dermalogica moisturizers that is perfect for your skin. Keep in mind that even in the winter that the sun can still be harmful; make sure you are using sunscreen on those cold, yet sunny days.
Revitalize Your Winter Skin with a Facial

Nothing can undo the strain on your skin from stress and winter weather like a facial from a Massage Heights Licensed Skin Therapist. Want to look your best for all the holiday parties and family get-togethers? Schedule a facial at your local Massage Heights body + face Retreats and see what a difference it can make in your skin. Talk to your Skin Therapist about adding one of our skin therapy Elevation to enhance your experience. You will leave relaxed and rejuvenated, with soft, smooth skin that glows!
At Massage Heights, we offer a full line of excellent skin products that will help you protect and nourish your skin. We also offer facials, massage and therapeutic aromatherapy that help relieve stress and treat your body + face health needs. Don't let the stress of the holidays and the cold weather take its toll on your skin. Let our team of Skin and Massage Therapists help you get through the winter with healthy, beautiful skin!