Stress Free Holiday Shopping
Author: Massage Heights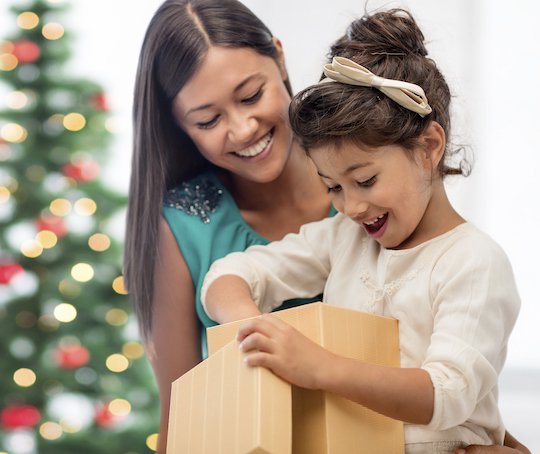 It is that time of the year again! Time to start your holiday shopping and get everything on your lists. From shopping for holiday meals and parties to getting gifts for friends and friendly, the holiday season can leave you stressed and tired from all the running around. Don't let yourself get so worn out that you can't even enjoy the season. Here are some ideas to reduce the stress from your holiday shopping.
Make Your Lists and Check Them Twice
Planning can take some of the stress out of your shopping. If you know exactly what you need and where to get it, you can get your shopping done much faster. Make lists for each store so that you only need to make one trip. If you use a smartphone, keep your lists on your phone to avoid the common mistakes of leaving the list at home, in your car, etc. Before hitting the checkout line, make sure you have everything from your list in your basket.
Order Online
Take advantage of free shipping offers and do your shopping from your computer. Online shopping is a great way to avoid the crowds and get many of the gifts off your lists. You can even order the groceries for your big holiday parties online and have them delivered. This can save you time and the stress of driving around town in the holiday traffic.
Take Time for Yourself
The holiday season is all about giving to others. But how can you give the best of yourself if you are not healthy? Take time during the busy weeks of the holiday season to de-stress by giving yourself the gift of health. Here are a few ways to quickly rejuvenate during the upcoming season.
Schedule a massage. There is nothing like a massage to reduce the stress in your body and to help calm your mind during this crazy time of year. A therapeutic massage at Massage Heights can lower your blood pressure and relieve the muscle pain from carrying all of those bags around the mall.
Get a facial. Holidays also mean parties--so you want to look your best. A professional facial by one of our Skin Therapists can give your skin that healthy glow along with the boost your skin needs during winter's dry months.
Pamper your feet. During your massage, make sure to add a Reviving Foot Scrub Elevation. Your feet and legs can get tired from all that shopping and running around so enjoy a reviving foot and leg massage with a moisturizing, soothing scrub that will bring the twinkle back to your toes. It is the perfect way to take a break on a busy shopping day.
While you make the time to take care of yourself at Massage Heights, why not cross a few people off of your shopping list? The gift of massage is a great idea for mom, dad, your partner, best friend or anyone on your list. We also have retail items such as candles, aromatherapy and linens for personalized gifts for your loved ones. Happy holidays!