Facial Skin Therapy: Get Mapped. Get Results.
Author: Massage Heights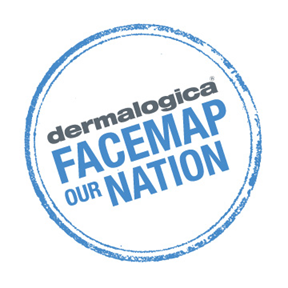 Routine therapeutic massage is an integral part of a healthy lifestyle; but did you know that regular facials also offer a variety of health benefits. Therapeutic facials can increase circulation, reverse the signs of aging, hydrate and remove environmental impurities. Determined to provide our Members and Guests with customized skin therapy services that deliver the skin's best health, Massage Heights partnered with Dermalogica, known worldwide as an innovator in skin care.
Knowing the foundation of every facial treatment is a Skin Analysis; Dermalogica created Face Mapping®, a revolutionary, zone-by-zone approach to skin analysis. Your Massage Heights Skin Therapist will analyze your skin by performing an inch by inch, methodical analysis of your face, neck and décolleté insuring your professional treatment and custom home care prescription which will deliver results that lead to your healthy skin. Additionally, your Skin Therapist will document their findings on your home care prescription at every treatment to ensure you are educated about your skin so you can understand the benefits of regular professional skin therapy treatments.
During the month of October, visit any of our Massage Heights body + face Retreat locations to receive your complimentary "Face Map" analysis and to be entered to win a one year Massage Heights Heightened Membership and a year supply of Dermalogica products (see official rules for details).
We would also like to invite you to attend one of our participating Retreats Face Map Our Nation events. Snap a photo of your map and share it with us! Please include the following tags: #FaceMapNation #MassageHeights
Date: Tue, Oct 7, 2014
Location: Vanderbilt Square
Address: 3003 W Holcombe Blvd, Ste A
City: Houston, TX 77025
Time: 6pm-9pm

Date: Wed, Oct 8, 2014
Location: Encinitas Village
Address: 111 N El Camino Real
City: Encinitas, CA 92024
Time: 6pm-9pm

Date: Thu, Oct 9, 2014
Location: Midtown
Address: 2625 Louisiana St, Ste H
City: Houston, TX 77006
Time: 6pm-9pm

Date: Thu, Oct 9, 2014
Location: Johns Creek
Address: 3000 Old Alabama Rd. Ste. 115
City: Johns Creek, GA 30022
Time: 6pm-8pm

Date: Sun, Oct 12, 2014
Location: Irvine-Westpark
Address: 3881 Alton Parkway Suite A
City: Irvine, CA 92606
Time: 11am-5pm

Date: Mon, Oct 13, 2014
Location: Ingersoll
Address: 3708 Ingersoll Ave.
City: Des Moines, IA 50312
Time: 6:30pm-8:30pm

Date: Wed, Oct 15, 2014
Location: Fairway Center
Address: 5661 Fairmont Pkwy, Ste 100
City: Pasadena, TX 77505
Time: 6pm-9pm

Date: Wed, Oct 15, 2014
Location: North Natomas
Address: 2761 Del Paso Rd, Ste 100
City: Sacramento, CA 95835
Time: 5pm-8pm

Date: Wed, Oct 15, 2014
Location: Sarasota Landings
Address: 4948 S. Tamiami Trail
City: Sarasota, FL
Time: 6pm-9pm

Date: Thu, Oct 16, 2014
Location: Brandon Town Center
Address: 225 Brandon Town Center Dr.
City: Brandon, FL 33511
Time: 6pm-9pm

Date: Thu, Oct 16, 2014
Location: Loveland
Address: 5865 Sky Pond Dr, Ste G112
City: Loveland, CO 80538
Time: 6pm-8pm

Date: Sat, Oct 18, 2014
Location: Cypress Towne Center
Address: 25845 Northwest Fwy Suite 1086-B
City: Cypress, TX 77429
Time: 1pm-5pm

Date: Sat, Oct 18, 2014
Location: Iowa River Landing
Address: 919 E 2nd Ave
City: Coralville, IA 52241
Time: 11am - 2pm

Date: Sun, Oct 19, 2014
Location: Stonebridge Ranch
Address: 6150 W. Eldorado Parkway Suite 160
City: McKinney, TX 75070
Time: 3pm-6pm
Date: Tue, Oct 21, 2014
Location: Stone Oak
Address: 523 Med Court
City: San Antonio, TX 78258
Time: 4pm-7pm

Date: Tue, Oct 21, 2014
Location: Mission Viejo Marketplace
Address: 26032 Marguerite Parkway, Ste A2
City: Mission Viejo, CA 92692
Time: 4pm-7pm

Date: Tue, Oct 21, 2014
Location: Victory Lakes
Address: 2630 Gulf Freeway South, Suite #E
City: League City, TX 77573
Time: 6pm-9pm

Date: Tue, Oct 21, 2014
Location: Chattanooga
Address: 1925 Gunbarrel Road, Suite 113
City: Chattanooga, TN 37421
Time: 9am-8pm

Date: Wed, Oct 22, 2014
Location: Merle Hay
Address: 3800 Merle Hay Rd, Ste 403
City: Des Moines, Iowa 50310
Time: 6pm-8pm

Date: Thu, Oct 23, 2014
Location: Washington Heights
Address: 103 Yale St, Suite 700
City: Houston, TX 77007
Time: 6pm-9pm

Date: Thu, Oct 23, 2014
Location: Bedford Grove Plaza
Address: 7 Colby Ct Suite 11
City: Bedford, New Hampshire 03110
Time: 6pm-9pm

Date: Thu, Oct 23, 2014
Location: Ames
Address: 637 Lincoln Way, Suite 103
City: Ames, Iowa
Time: 5pm-7pm

Date: Thu, Oct 23, 2014
Location: Bradenton University Park
Address: 5275 University Parkway Suite 110
City: Bradenton, FL 34201
Time: 6pm-9pm

Date: Sat, Oct 25, 2014
Location: Eldridge Crossing
Address: 12709 FM 1960 West
City: Houston, TX 77065
Time: 1pm-5pm

Date: Sat, Oct 25, 2014
Location: North Druid Hills
Address: 2484 Briarcliff Rd Suite 35
City: Atlanta, GA 30329
Time: 1pm-3pm

Date: Tue, Oct 28, 2014
Location: Matthews Festival
Address: 1915 Matthews Township Parkway
City: Matthews, NC
Time: 4pm-7pm

Date: Wed, Oct 29, 2014
Location: Bakery Square
Address: 173 Bakery Square Blvd
City: Pittsburgh, PA 15206
Time: 4pm-6pm