How to Recreate Your Own Spa Oasis at Home
Author: Massage Heights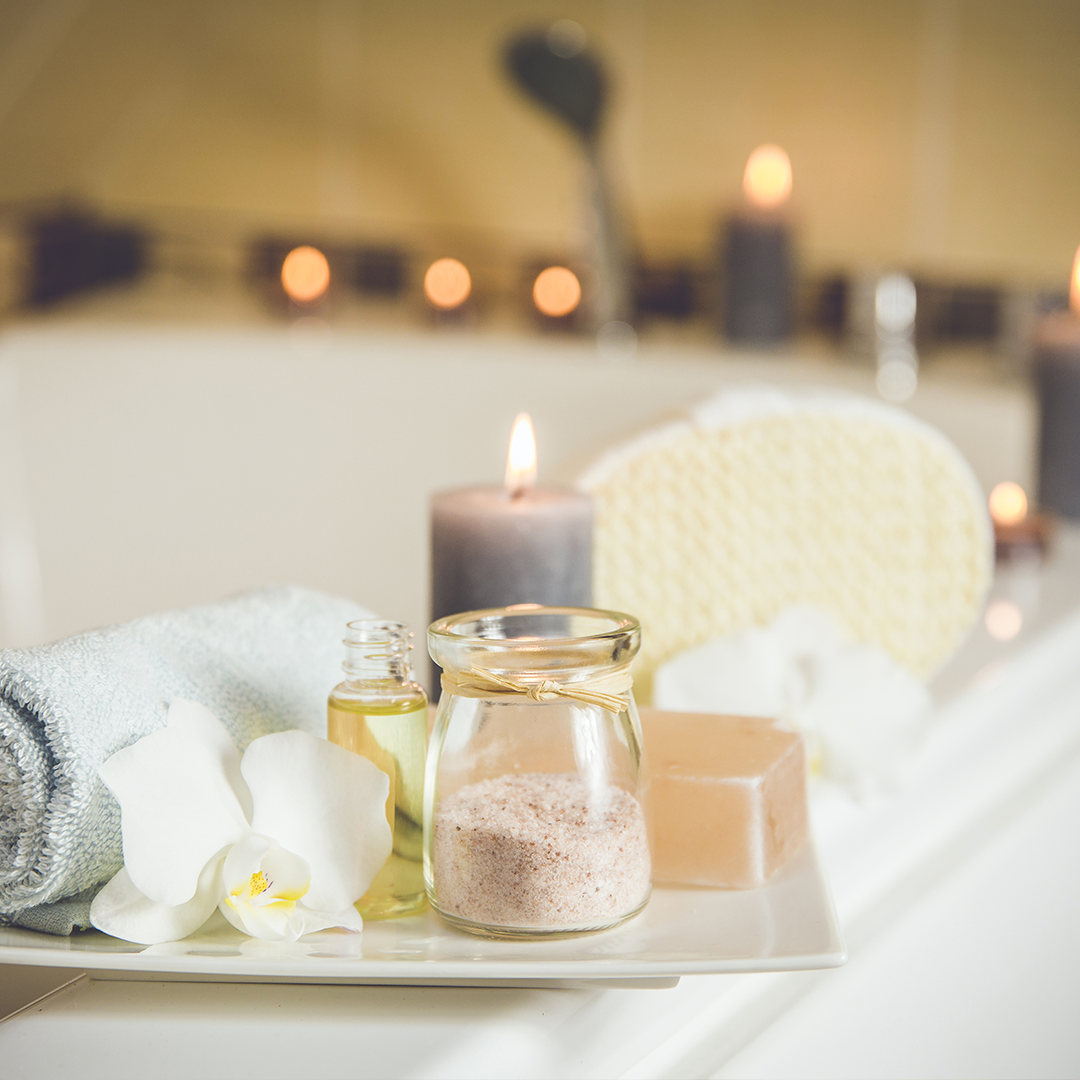 We love seeing our Members and serving their health and wellness needs, but sometimes you may feel you need an at-home spa day. Use these tips to pamper and energize yourself at home between your scheduled visits to your local Retreat.
To recreate the ambiance of a spa, focus on the color palette of the room you are transforming and approach the space with a minimalistic design. White, lavender, and light hues of blues and greens, sprinkled with simple plants, create a serene, simple environment.
Diffuse essential oils to help alleviate different ailments: for example chamomile or lavender will help you relax and eucalyptus oil eases sinus pressure. Dead sea salt can help relieve inflammation and swelling.
Avoid harsh lighting and play relaxing music without any words.
Pamper yourself with a plush bathrobe, slippers and soft towel during your spa day.
Create your own face mask. Creating a face mask at home can be as simple as mixing bananas and avocados. From there, slide into a warm bubble bath, where you can let the face mask dry.
Try making your own hair mask by mixing an avocado, half a cup of honey, two tablespoons of olive oil and an egg yolk. Leave it in your hair for at least 30 minutes to strengthen and moisturize your hair and scalp.
While laying down, apply cold cucumbers to reduce swelling around the eyes.
Elevate your oasis at home by visiting your local Massage Heights Retreat to pick out bath salts, Dermalogica skin care products, candles, and linen spray.