The Power of Prenatal Massage
Author: Massage Heights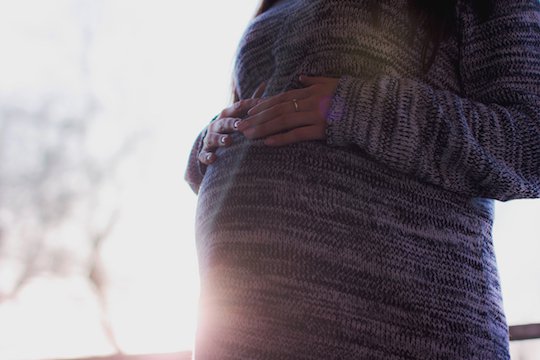 You've received the good news– you're pregnant and will soon have your own bundle of joy filling your life with rich experiences! Though there's some time before you're singing nursery rhymes to your little one, you can start taking care of yourself today!
One of the easiest and most relaxing, ways to practice self-care is to treat yourself to a prenatal massage. The power of prenatal massage has been widely discussed, and many of your friends may have even suggested it. But what are the actual benefits?
Massage Heights will explore the various benefits and long-term positive effects prenatal massages can have for you and your pregnancy.
Admittedly, your ankles are likely going to swell and you're going to experience some discomfort during your pregnancy, but that doesn't have to be a permanent reality!
First and foremost, if you're considering a prenatal massage you need to consult your doctor and obtain a written note so that your certified prenatal massage therapist knows that you'll be free from any adverse reactions.
Benefits of Prenatal Massage Therapy
Now let's dive deep into the positive effects prenatal massage can have for you!
Specifically tailored to meet the needs of expectant mothers, prenatal massages can minimize stress and relieve aches and pains associated with back pain. Indeed, the American Pregnancy Association noted a study of expectant women who received bi-weekly massages for five weeks. The women who received prenatal massages during this time period showed lower levels of norepinephrine and cortisol, commonly called "stress hormones," and instead had increased levels of dopamine and serotonin, mood improving hormones.
The study also noted that these hormone changes led to fewer labor complications and instances of newborn complications, such as low birth weights.
Edema, or swelling of the joints, is a natural occurrence with pregnancy, but there is a relief! Caused by reduced circulation and increased pressure on blood vessels, prenatal massage therapy relieves swelling by stimulating soft tissues to reduce fluid collection in swollen joints; in conjunction with this the removal of tissue waste by the lymphatic system.
Knowing how to relieve your nerve pain can be a great benefit for expectant mothers, and prenatal massage therapy is a proven method that has helped many women. Typically, women late in their pregnancies experience sciatic nerve pain as the uterus rests on the pelvic floor muscles and lower back. The uterine pressure spreads tension across the muscles, causing them to swell and place pressure on nerves. Prenatal massage therapy helps by releasing muscle tension and relieving the inflamed nerves of pressure. Indeed, many women have reported decreased nerve pain during their pregnancies because of prenatal massage.
If you're expecting don't wait for pain or swelling to kick in. Speak with your physician and visit Massage Heights to start exploring prenatal massage therapy sessions. Our certified prenatal massage therapists will relieve your pain and help make your pregnancy a more enjoyable experience. 
Reference: https://myexpertmidwife.com/blogs/my-expert-midwife/the-benefits-of-pregnancy-massage