Stress: What Happens to Your Body and How Massage Therapy Can Help
Author: Massage Heights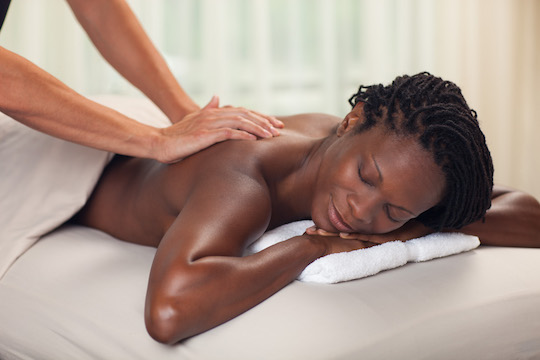 The term 'stress' is used to describe many different factors that impact our life; although it may seem that stress is felt as a mental state, it is also very physical. Your body reacts to stress due to thousands of years of evolution and conditioning. Even though the stress of your job or being stuck in traffic is not a physical threat, your body is geared up for "fight or flight" by engaging your sympathetic nervous system. To understand the health consequences of stress on your body, you must first learn what stress does physically and how massage therapy may be just the wellness intervention you need for a healthier lifestyle.
Stress and General Adaptation Syndrome
Your body was designed to react and protect you in moments of stress. Of course, this began hundreds of thousands of years ago when stressors were very different than those in the average American life today. The body perfected how to gear up for a life and death situation, such as a predator attack or a natural disaster. This response is called the general adaption syndrome or GAS.
When you encounter what your mind perceives as a stressful situation, your body reacts. The first stage in GAS is to gear up to either take flight or fight. Your body must be at its best and ready to tackle any physical challenge that comes its way. When doing this, the following reactions can occur:
Increased heart rate and blood pressure
Quicker breathing for more oxygen intake
Tensed muscles
Perspiration
These happen due to large quantities of adrenaline, noradrenaline and cortisol, which are created by the body to defend itself. This quick reaction is why a mother can lift a car off her child or a firefighter can brave death to save others. However, this does not occur for every stressful situation.
Effect of Massage Therapy on Stress
Although GAS has a real benefit to help us when in physical danger, it can be damaging to our body when it happens on a daily or weekly basis. If you had a fight with a loved one, a bad work day or are dealing with traffic congestion, these things could be causing a constant rise in heart rate, blood pressure, muscle tension and cortisol in the body. These things can lead to serious and even fatal health problems; People with high stress can suffer from cardiovascular problems, depression, anxiety, sleep disorders and many other health issues. The upside to this information is that there is a way to relieve the stress and fight these destructive stress effects – massage therapy.
Massage therapy can help undo some of the body's reactions to stress, including lowering cortisol levels, relieving muscle tension, reducing heart rate and blood pressure and increasing endorphin levels by engaging your body's natural healing parasympathetic nervous system. This is not just conjecture; many studies prove these effects, including an  Australian study in 2008 that measured and recorded improvement of cortisol levels and other stress factors in participants after massage therapy. In addition to learning techniques on how to better control reactions to stress, massage therapy can help you feel at ease when struggling with health and/or psychological issues caused by stress.
Stress relief is a key component of anyone trying to achieve a healthier lifestyle. Clinical studies show that even 1 ½--hour session can significantly lower your heart rate, cortisol levels and insulin levels – all of which explain why massage therapy and stress relief go hand-in-hand.
At Massage Heights, we understand how stress affects the body—and are equipped with the techniques to help your body relax. Next time you are having a rough day or week, call one of our Retreats and talk to our licensed Massage Therapists. We will work with you to customize every massage and stress relief session to address your individual needs. Request a reservation here!