Facial in Delray Beach, FL
Skin Care Personalized to Your Unique Goals at Massage Heights!
Elevate your complexion! With the right care, your skin can be a glowing reflection of who you are inside. At Massage Heights Delray Place, we offer facials customized to your skin type and specific goals to give you the results you desire, and for different budgets.
Call (561) 220-3849 or book online now!
When you visit our licensed skin therapists in Delray Place for your facial treatment—whether it's your first one or a regular part of your wellness routine—they will consult with you to determine any challenges or areas of concern you might have, as well as to get a sense of your current skincare regimen. Then they will customize your skin therapy session using Dermalogica® skincare products to bring out the best in your complexion.
Customized Facial Treatments
When your skin feels good and looks healthy, it can give you the confidence boost to face the day head-on. No matter your age, gender, or lifestyle, caring for the skin you're in means giving it the nourishment and attention it deserves. Skin therapy treaments from Massage Heights Delray Place can help you do just that. Every facial session is personalized for your skin, but we offer the following focused treatments.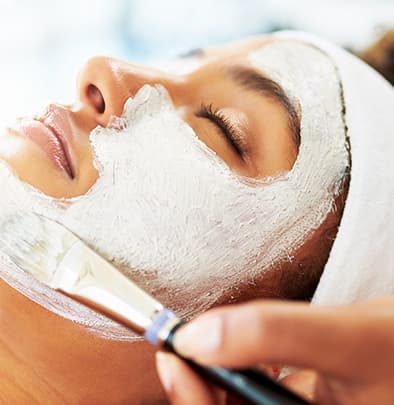 Essential Facial
Delivering simple yet thorough cleansing and moisturizing for normal, oily, dry, or combination skin types, the Massage Heights Essential Facial is ideal for addressing everyday concerns. It offers basic treatment for skin congestion, oiliness, and dryness.
Clear Skin Facial
Blemishes and breakouts—whether once in a while or far too frequent—call for targeted acne treatment to clear. Our Clear Skin Facial is designed to help adult acne-prone skin by addressing spots, promoting healthy regeneration, and discouraging acne from returning. Using safe and effective techniques, your licensed skin therapist will apply professional products and treatments to encourage a clearer complexion.
Anti-Aging Facial
While age may be nothing but a number, your skin can tell a different story. Our Anti-Aging Facial targets age spots, wrinkles, fine lines, skin tone, and even biochemical triggers to give your skin a brighter, smoother, more energized appearance. Your Massage Heights skin therapist will customize your treatment using advanced Dermalogica® skin health products for a refreshed, glowing complexion.
Sensitive Skin Facial
Some people shy away from skincare treatments because they have sensitive, irritable skin. From mild inflammation and redness to burning or itching, sensitive skin affects millions each day. Massage Heights offers our Sensitive Skin Facial in Delray Place for anyone looking to calm and soothe their complexion. This facial incorporates Dermalogica® UltraCalming™ treatments and products, a pioneering line clinically proven to address inflammation triggers within the skin and control redness and irritation.
HydraFacial
Enrich your skin with our ultra-hydrating, non-invasive HydraFacial. Using patented technology, your skin therapist will exfoliate dead cells, extract impurities, and cleanse your skin while simultaneously nourishing and moisturizing it. Our HydraFacial is customizable for your specific skin type and treatment goals, and many guests see refined, radiant results after just one session.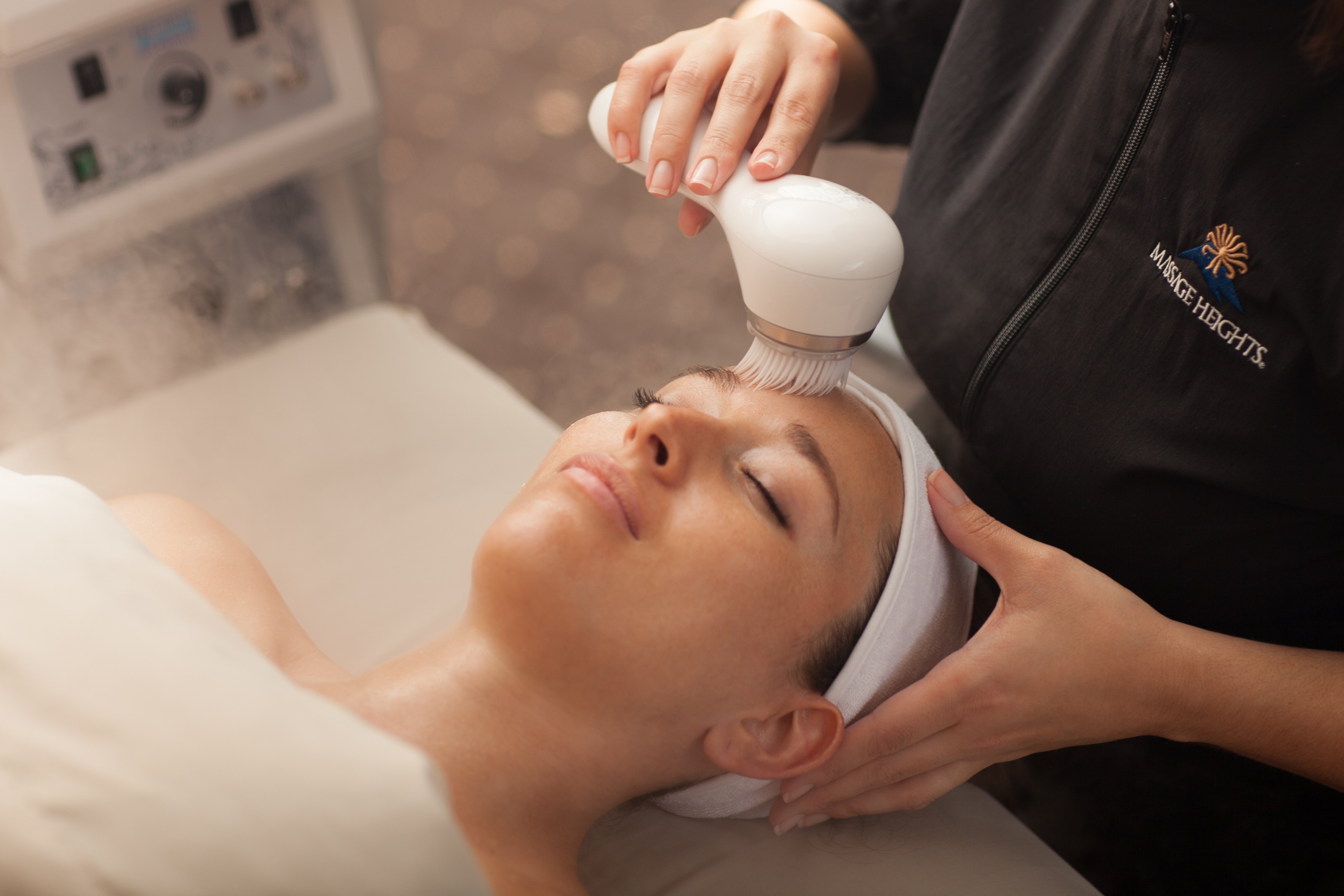 Enhance Your Session with Facial Elevations
Massage Heights Delray Place is dedicated to personalized treatments. That's why we offer a number of Facial Elevations to further enhance your skin therapy treatment and support your session goals. Designed to boost the therapeutic benefits of your facial, these Elevations can help refine, purify, or enrich your skin. Your licensed Delray Place skin therapist can help you customize your treatment to achieve the results you desire.
Take your skincare to new heights with Massage Heights Delray Place. Call (561) 220-3849 to schedule your next skin therapy treatment or book online!